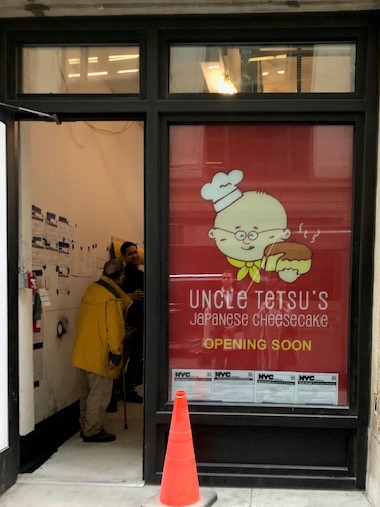 Uncle Tetsu is opening in New York City!!
It was exactly one year ago today that the search for the perfect location of our first store in New York began. 
Now, one year later, we are so excited to officially announce the opening of Uncle Tetsu's Japanese Cheesecake in downtown New York City at 135 West 41st Street Ground Floor NY10036, NY.
Check back here or on our SNS channels for the official announcement and updates!
Are we excited?!
Open on July X.