Date: · 2018-05-30
Journey to Hokkaido to learn the Secrets of the Japanese Rare Cookie
Uncle Tetsu's Global Team travel to Oshamambe, a rural town in Hokkaido to a place called "Happy Deers", a factory and shop, where many specialty sweets are made, packaged, sold and sent to exclusive shops in Hokkaido.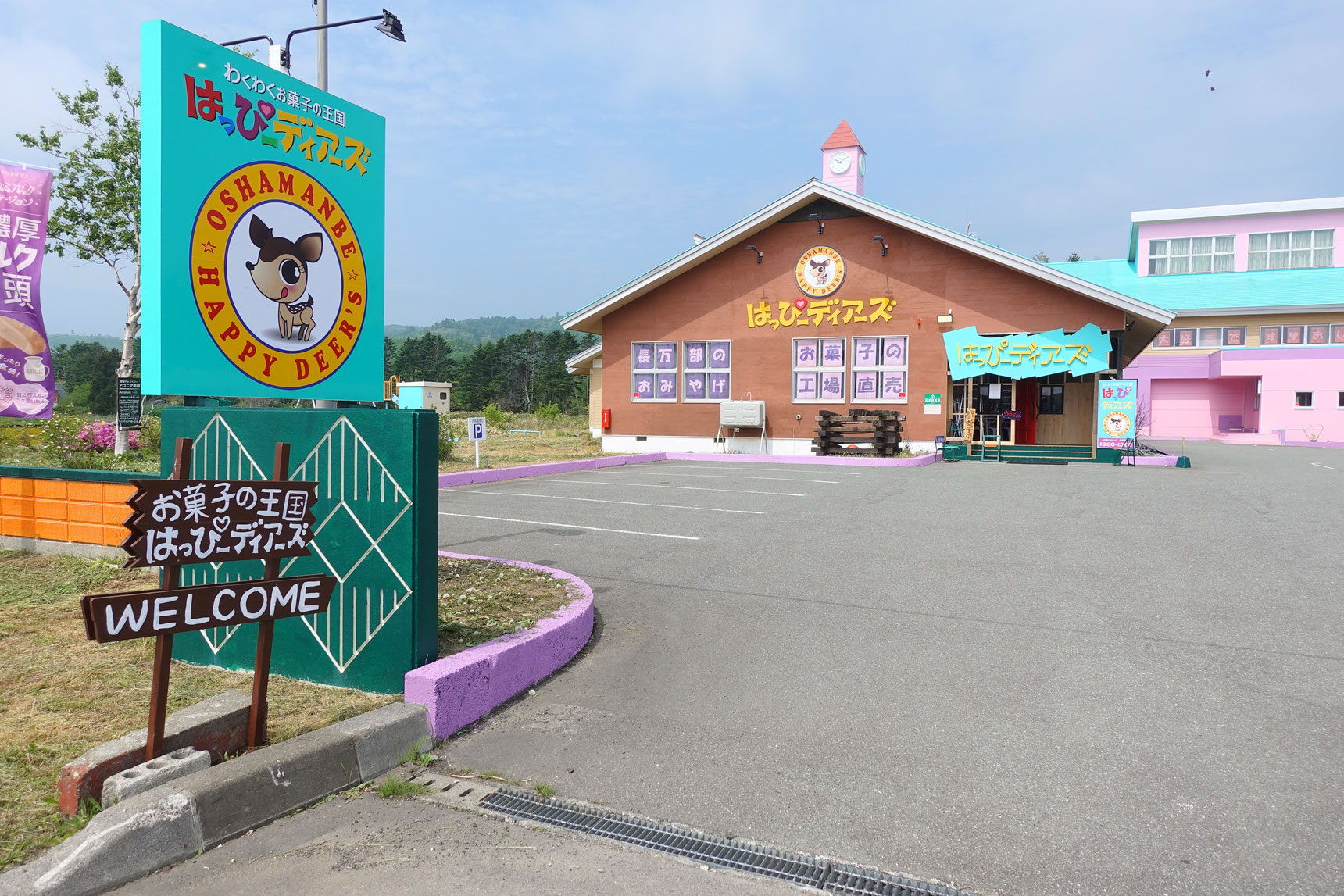 Among the many items made here, Sekkasei, is perhaps their glowing star, a rare Japanese cookie whose batter has been aged with an original white chocolate and lightly baked, leaving it uniquely soft & elegant in flavour. Sekkasei has become one of Hokkaido's sought-after souvenirs for Japanese to buy for their loved ones living in other parts of Japan.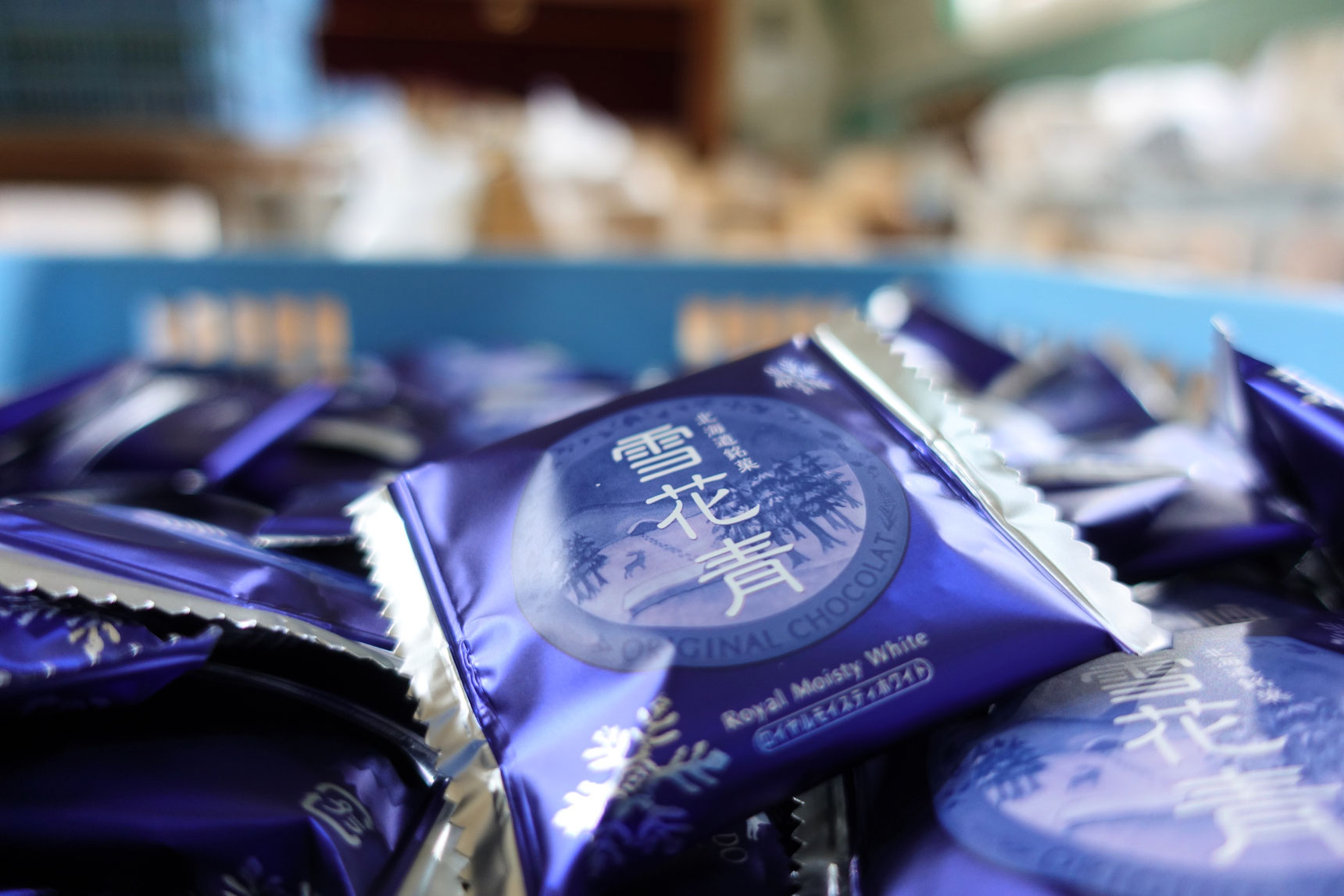 The famous & original "Sekkasei - Royal Moisty White" soft cookie, is inspired by the fantasy of a fresh blue winter morning among the mountains in Hokkaido.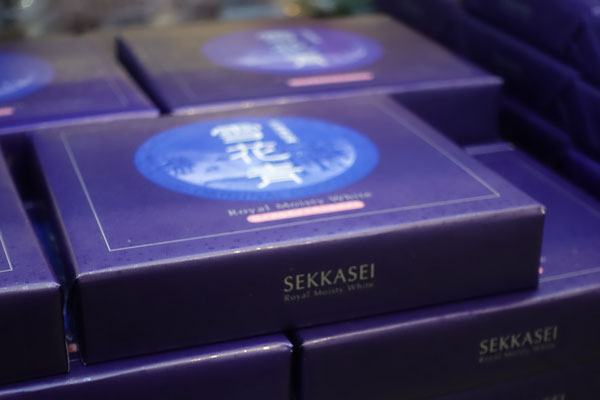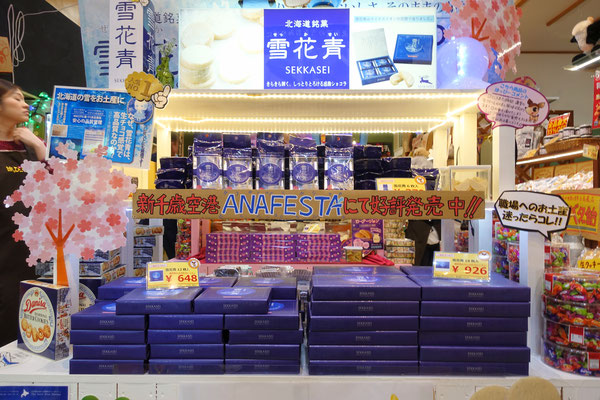 Our Team from Canada has now come to this distant place to learn how to make rare Japanese cookies, and to create what is to become Uncle Tetsu's Original Japanese Rare Cookie.
Now, let's meet the team!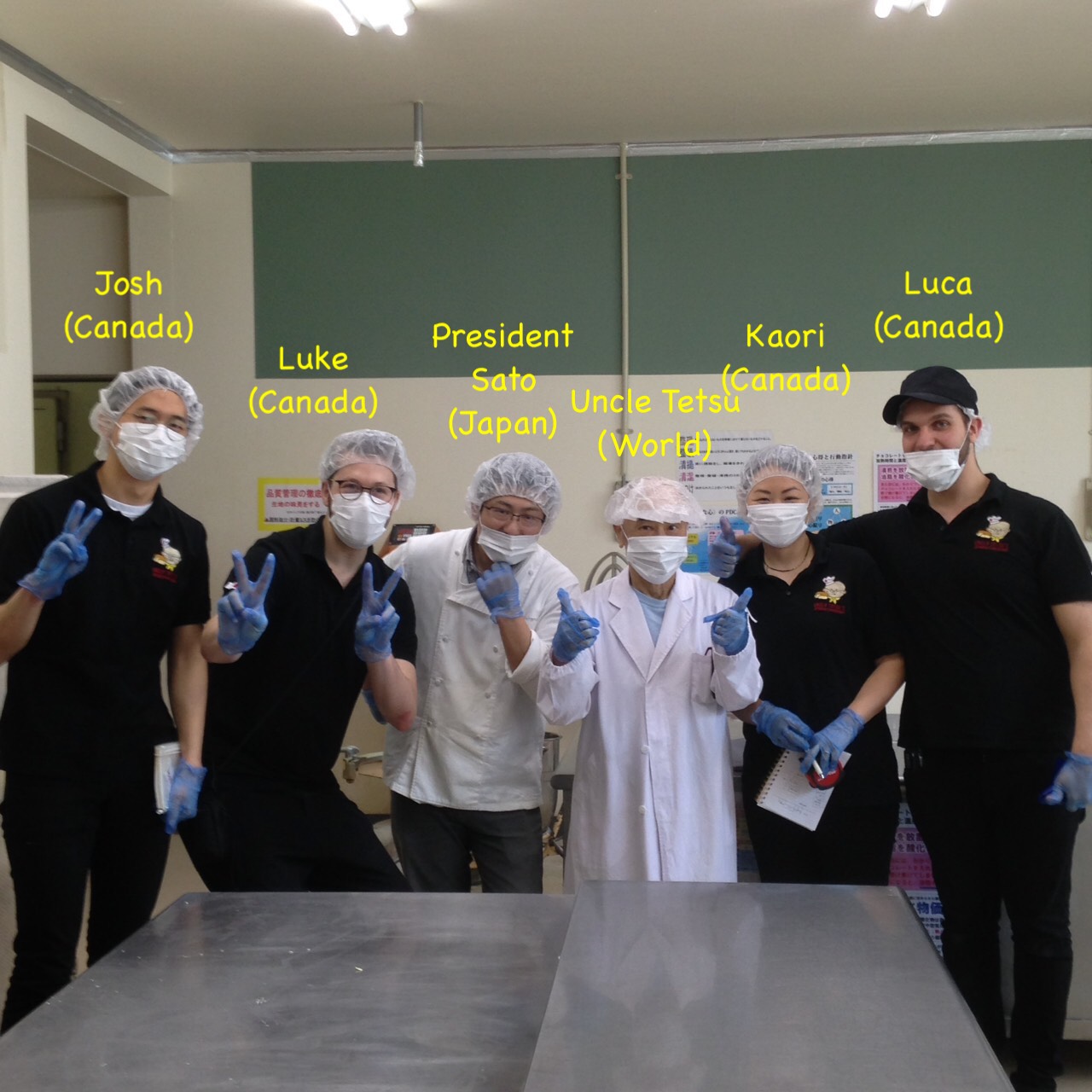 And of course the helpful staff working behind the scenes, as well as Factory Manager Tetsuro, who joins us in the baking process.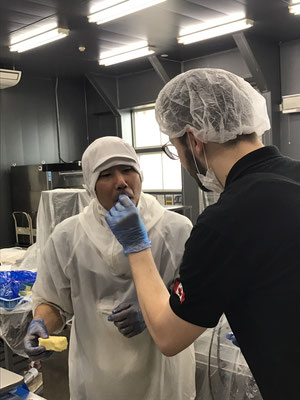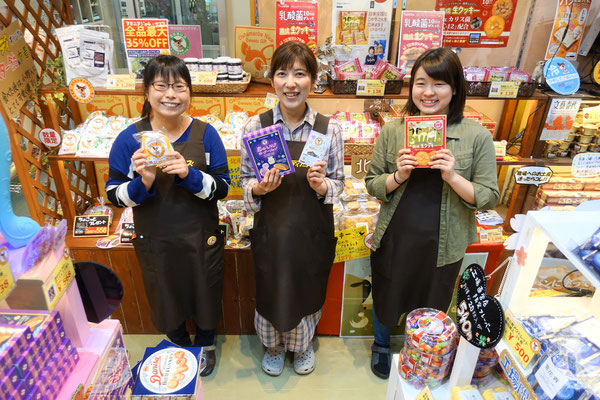 As we arrive, we suit up and are given a special tour of the factory by President Sato.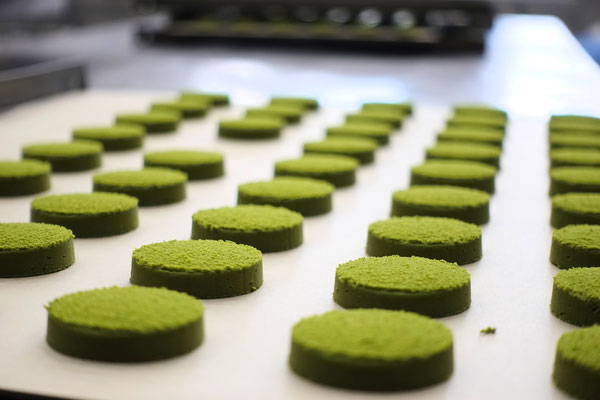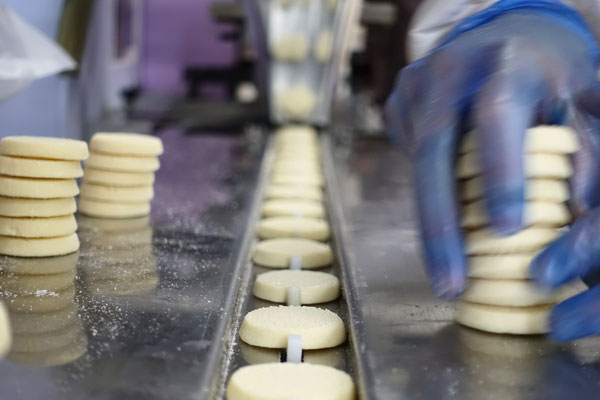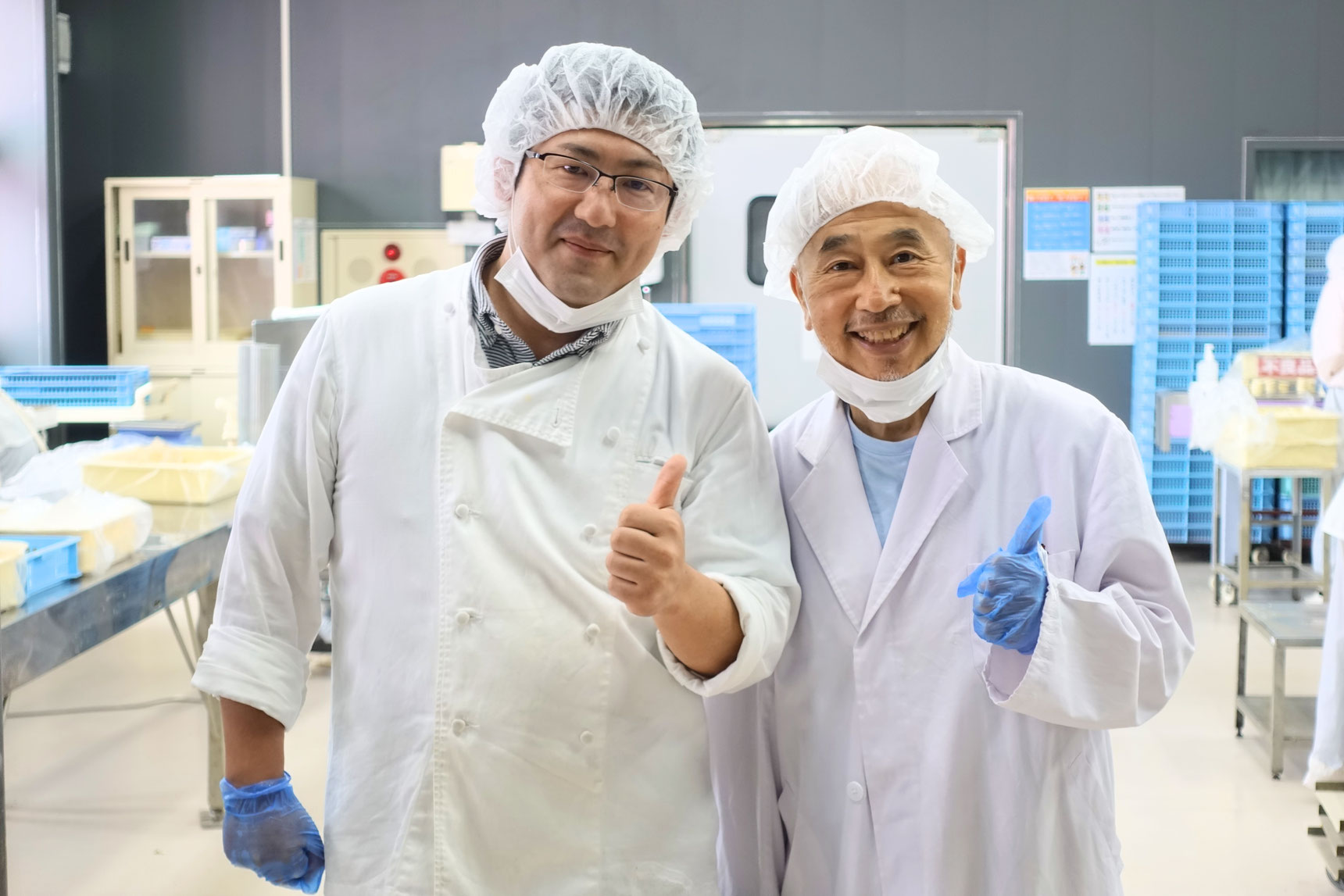 It's interesting to know that this factory used to be a school, with the packing operations taking place in the old gymnasium and special white chocolate being made in a classroom. As we walked around the factory, all of the staff were working diligently and in a kind of perfect rhythm. It was amazing to see their passions, all coming together for the love of cookies.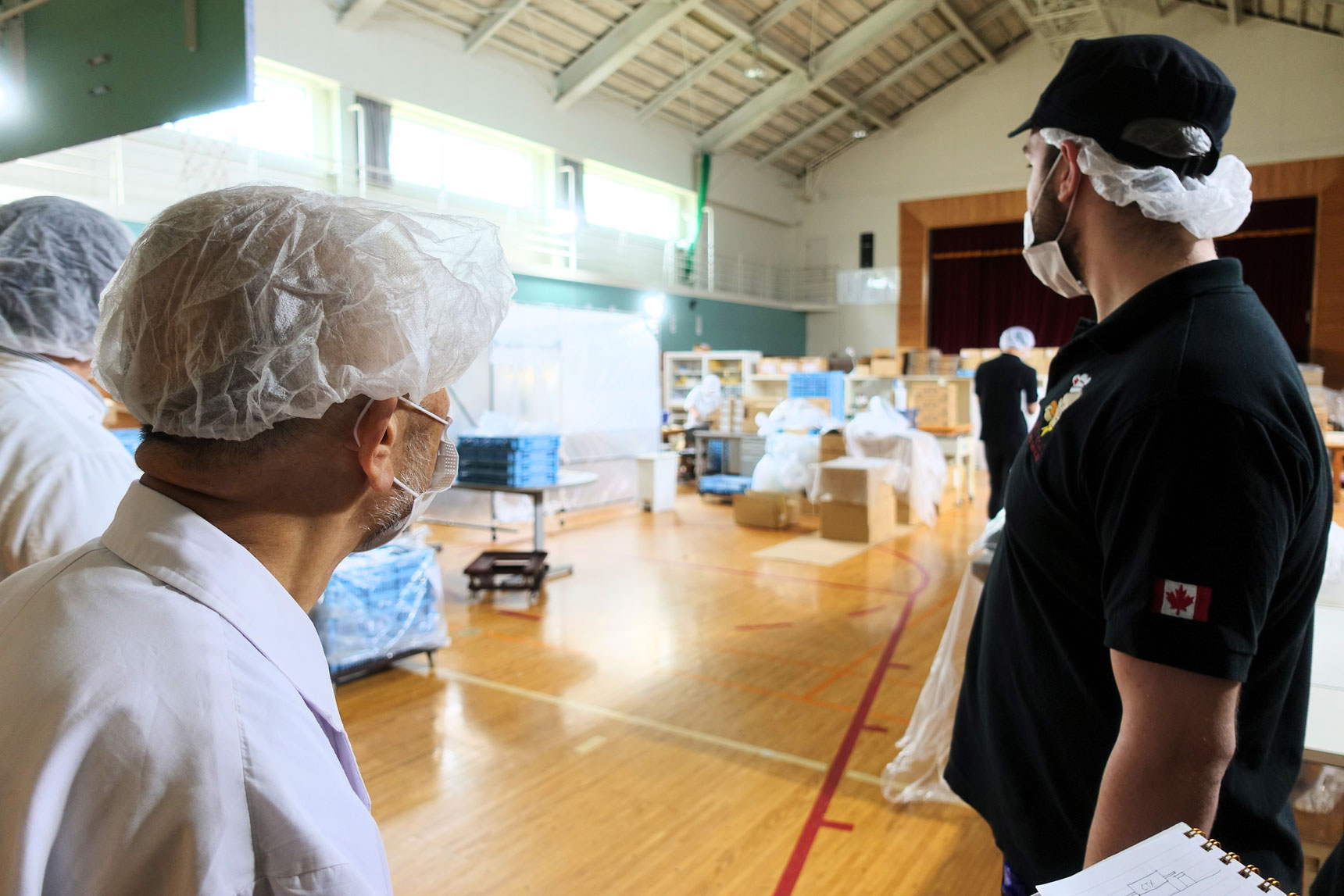 Now let the learning begin!
Our teacher is the younger brother of President Sato... so we all called him Mr. Sato.
In order to make our very own rare Japanese cookie, we need to learn the science of the aging process so we can design & make our own factory in the future.
Mr. Sato explains the how to install systems which can best cultivate the growth of good bacteria in our cookie dough. Even Uncle Tetsu himself was astonished by the lesson & demonstration, while Team Canada immediately applies what they learned in thinking about possible design ideas for a shop.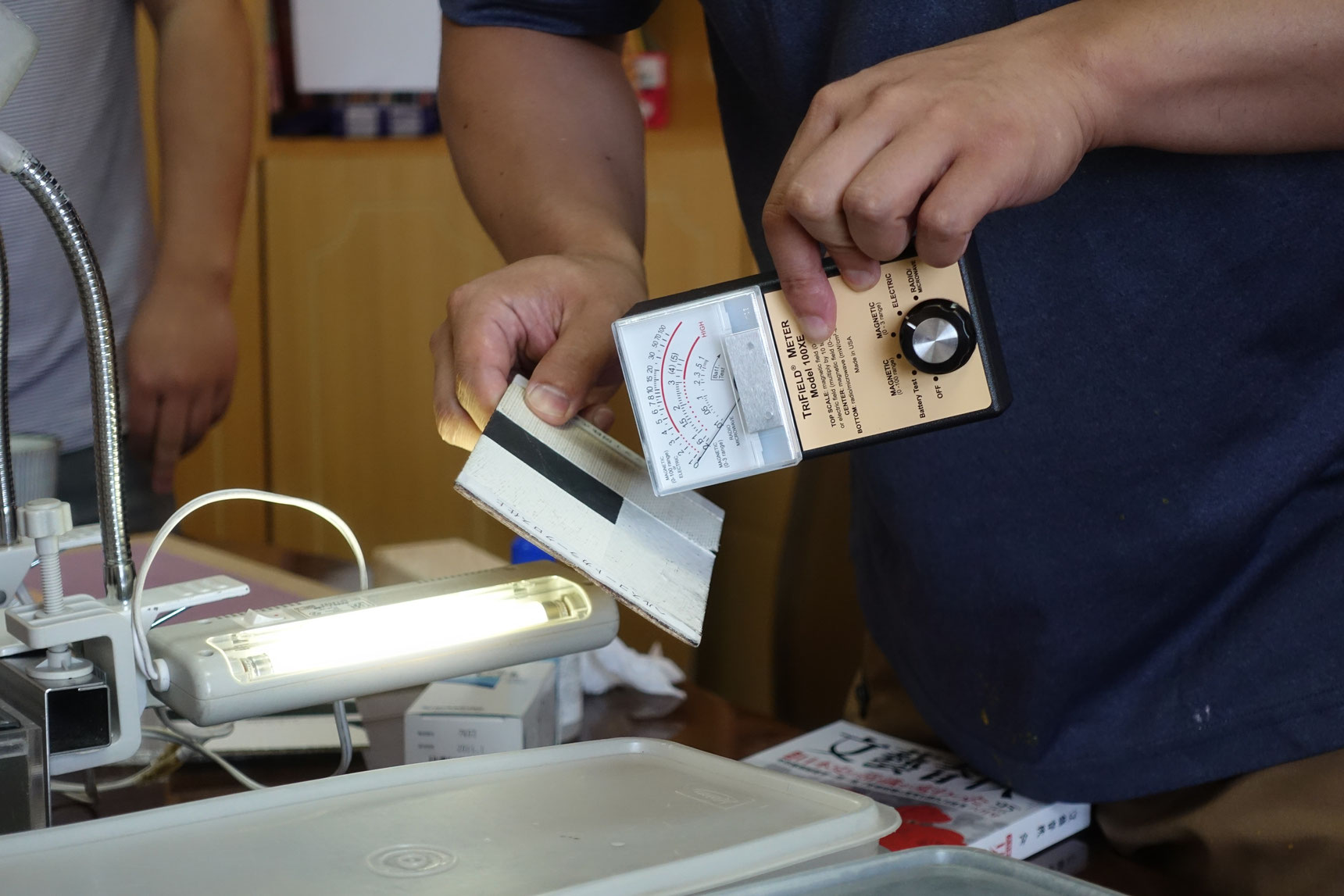 Once our batter has been cultured, President Sato encourages us to experiment for ourselves with many ways of making cookies in order to learn what gives cookies different textures and tastes.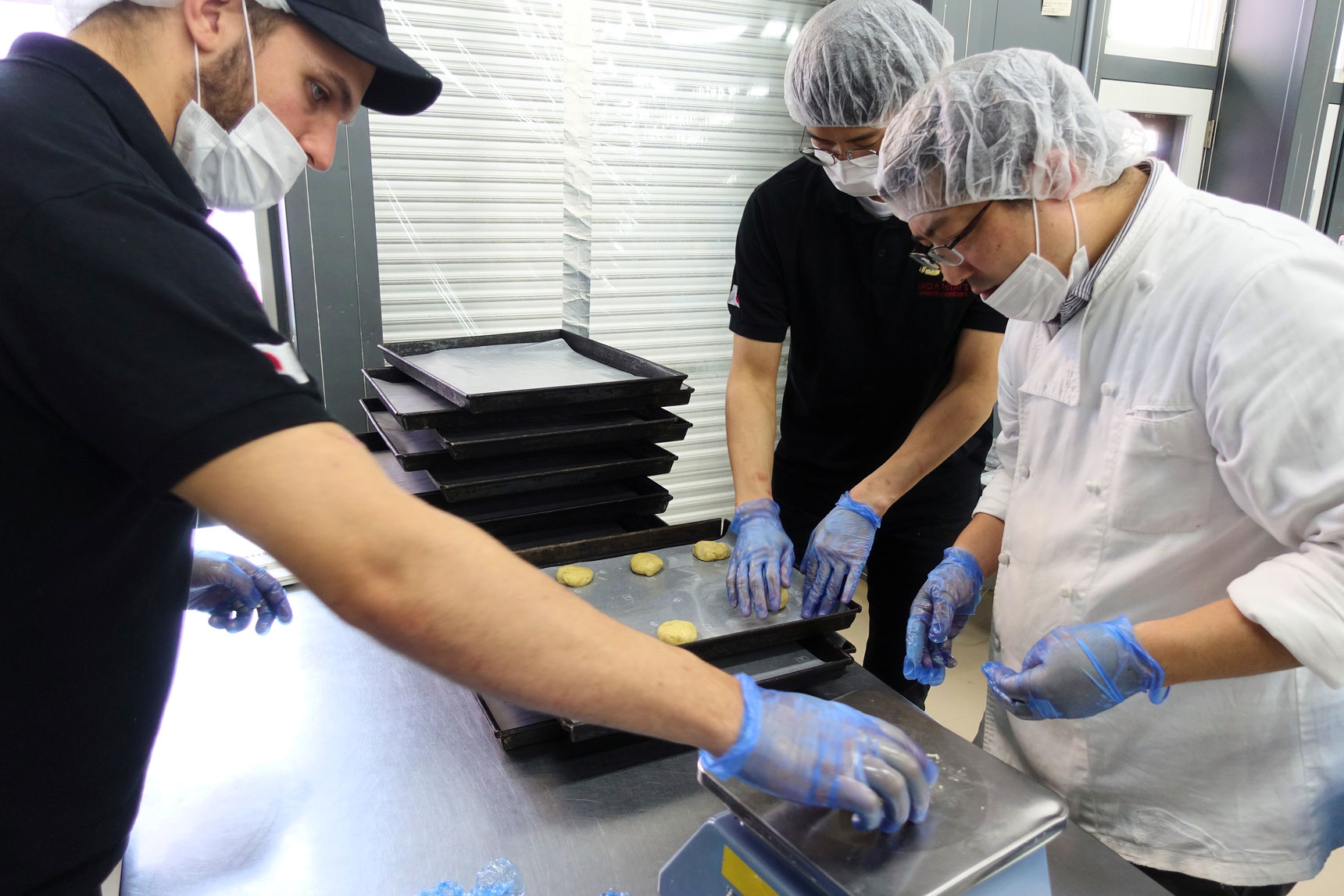 We tried many shapes, sizes, and weights to see what the result would be. We had many ideas... but sometimes President Sato would look on and smile saying "I know what will happen... but you should just try for yourself". Luca would often look up and try to read President Sato's expression in order to guess if it was going to be a good or bad idea. In the end, Team Canada tried all of our ideas.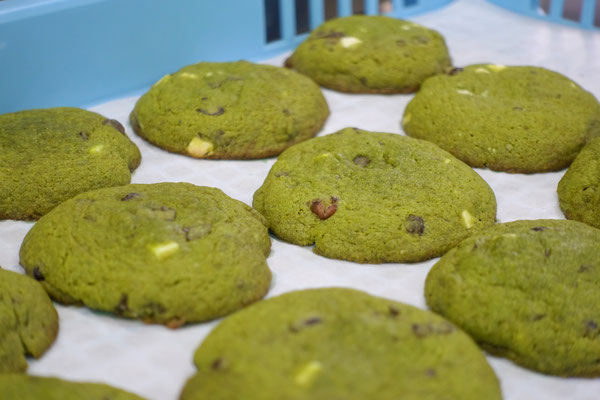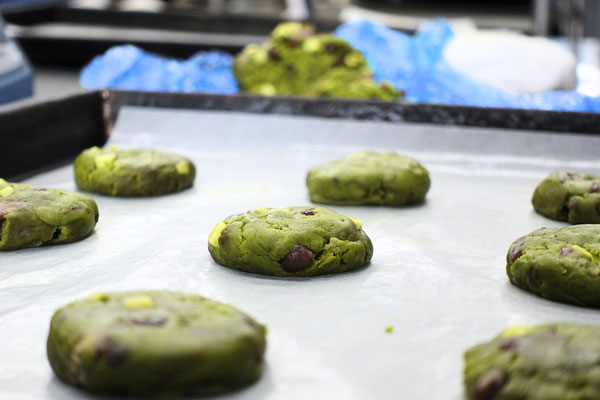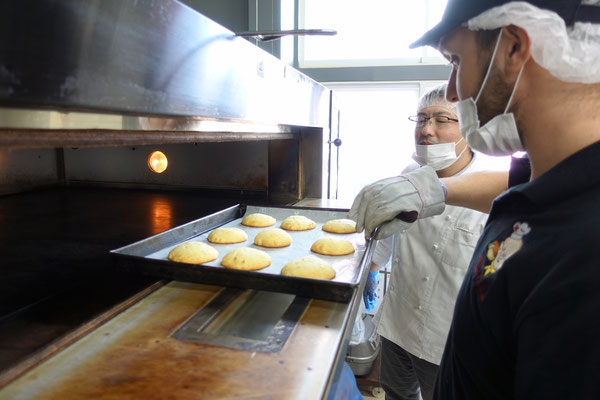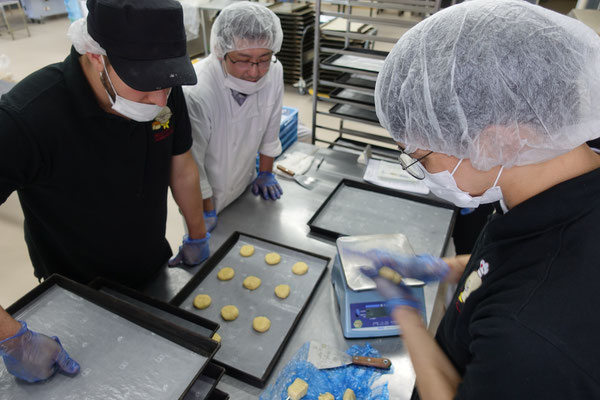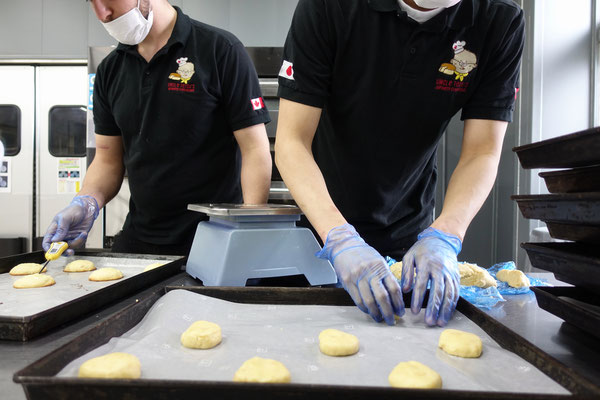 Indeed, altering the size, shape, & weight of the cookie changes how the cookie bakes in the oven, which in turn varies the texture, taste and feel of the cookie in you mouth.
Through the trials and learning, we are getting close to an original Uncle Tetsu cookie recipe... Or so it seems we are on the right track (•́⌄•́๑)૭✧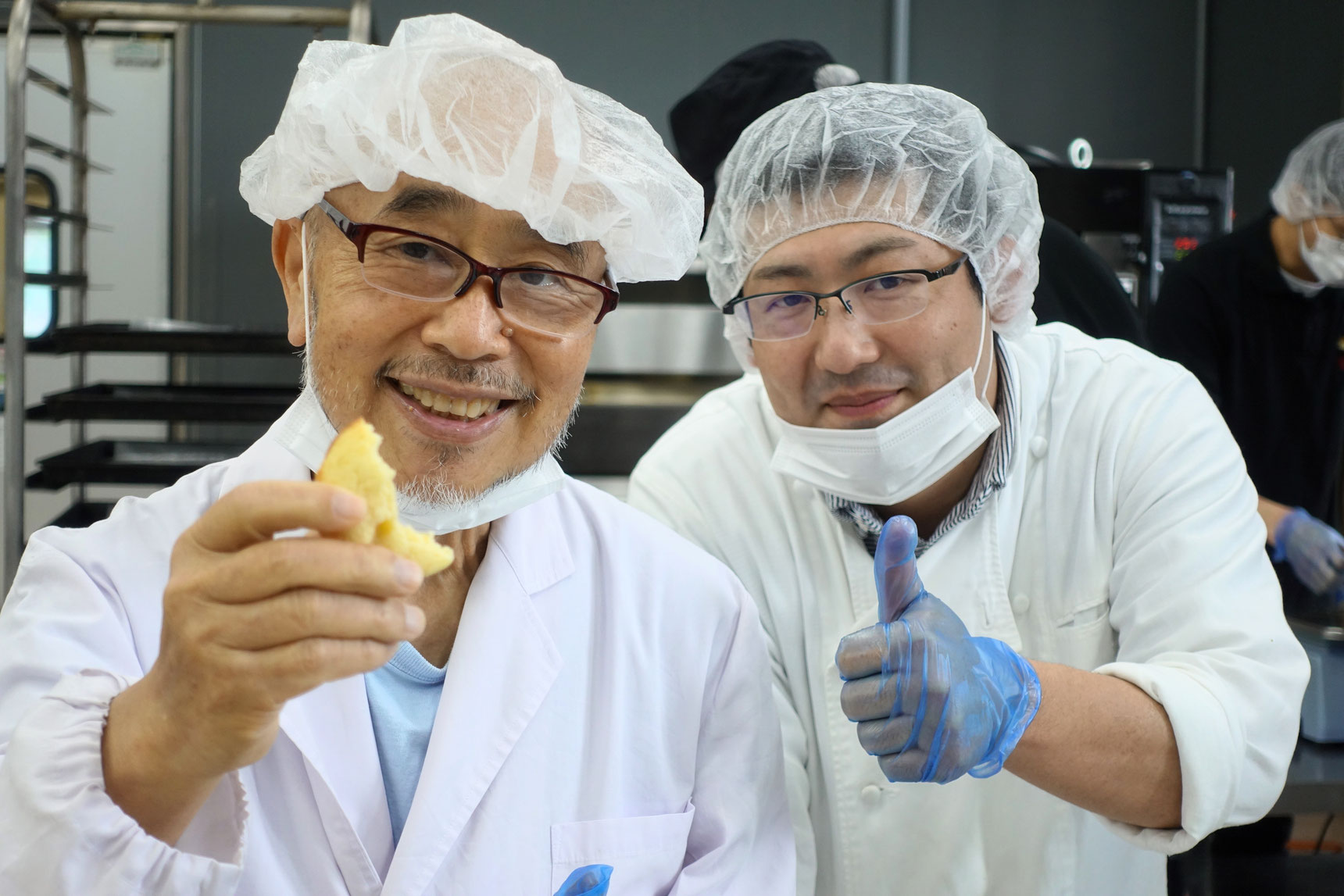 After many days of baking... and eating countless cookies, we have created a complete cookie recipe for what might just become Uncle Tetsu's Original as well as Matcha Japanese Rare Cookie.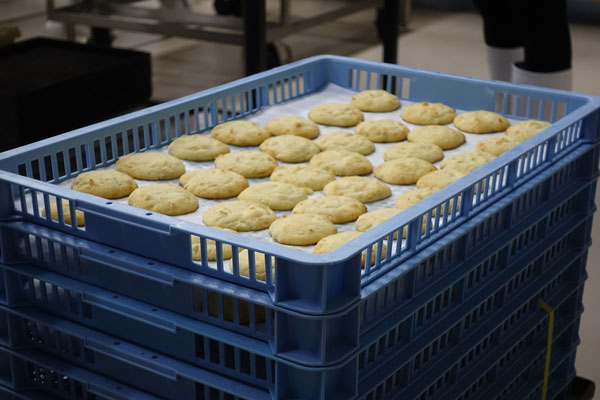 We hope that perhaps one day you can try these Rare Japanese Cookies at an Uncle Tetsu in your country.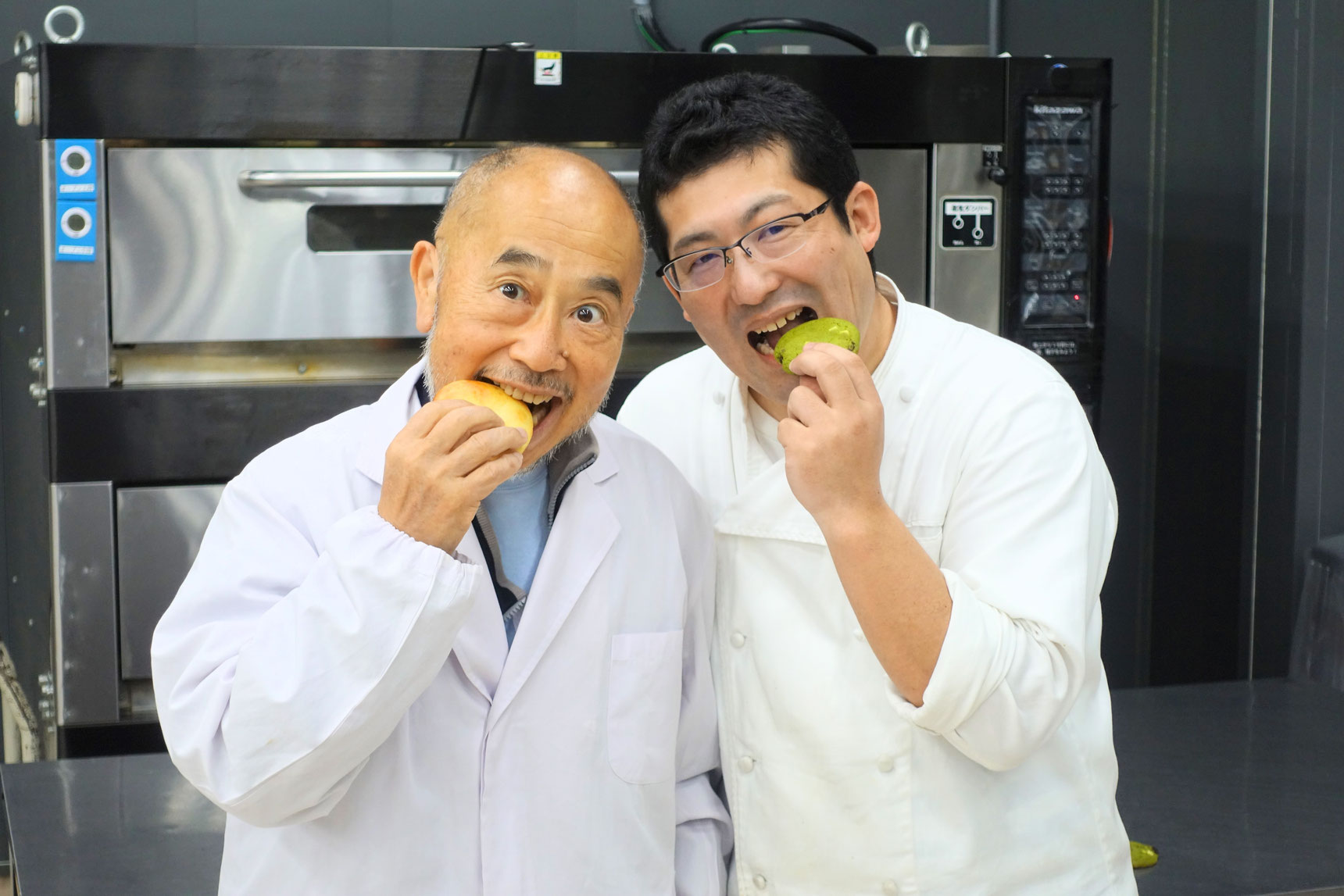 A big thank you to President Sato and his team for sharing their knowledge, hospitality & warm-hearted-ness with us in this journey.
We hope to meet you again someday