Where is Uncle Tetsu right now?
Where is Uncle Tetsu right now? · 2018-07-01
Uncle Tetsu is opening in New York City!!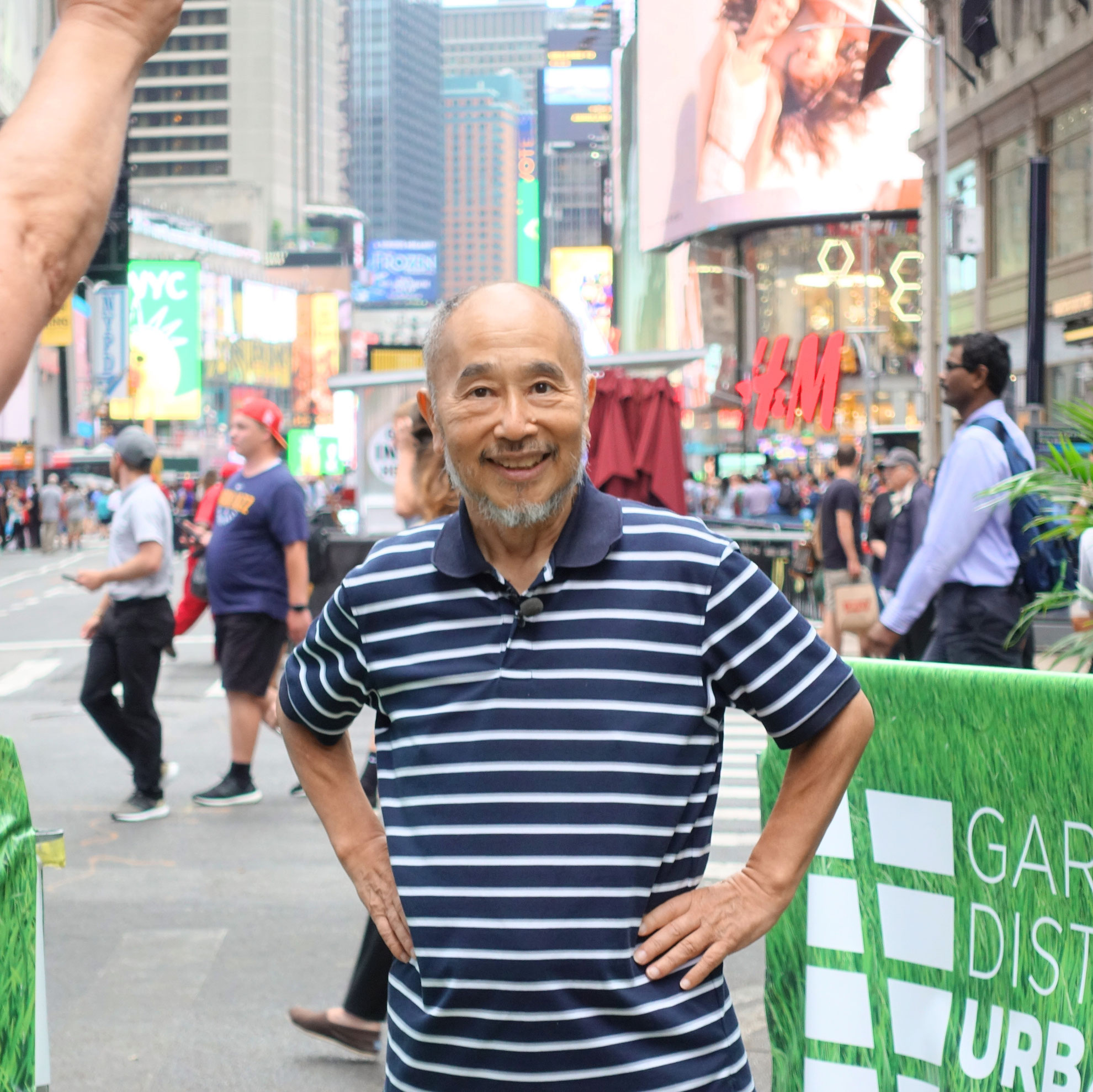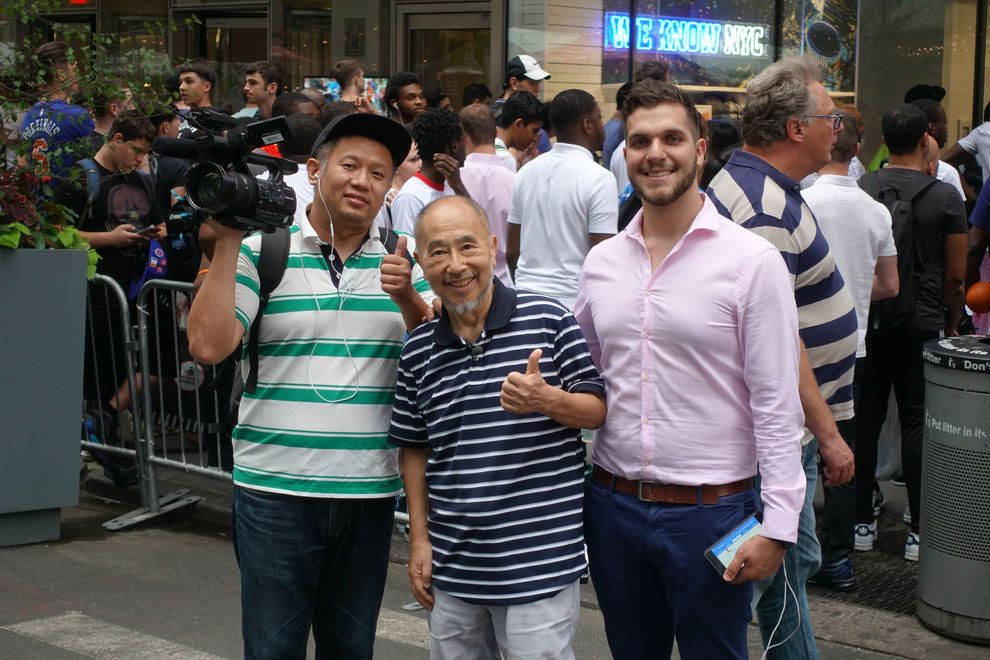 Uncle Tetsu departs Hong Kong and flies across the world to the Big Apple to find the ideal location for the 1st ever shop in New York, one that has the potential to be among the grandest launches in the world, given the growing love of Uncle Tetsu's Japanese Cheesecakes across the west. Following him is Mr. Matsui from RKB, a major broadcasting corporation in Fukuoka, which is creating a program about Uncle Tetsu's expansion across the planet starting from Oyafuko Street in his hometown.
And, as business assistant to Uncle Tetsu, the young and talented Luca from Team Canada meets us in New York to be a part of the search.
But first, a Mini History of Uncle Tetsu's recent spread across the Western World leading to this moment of New York.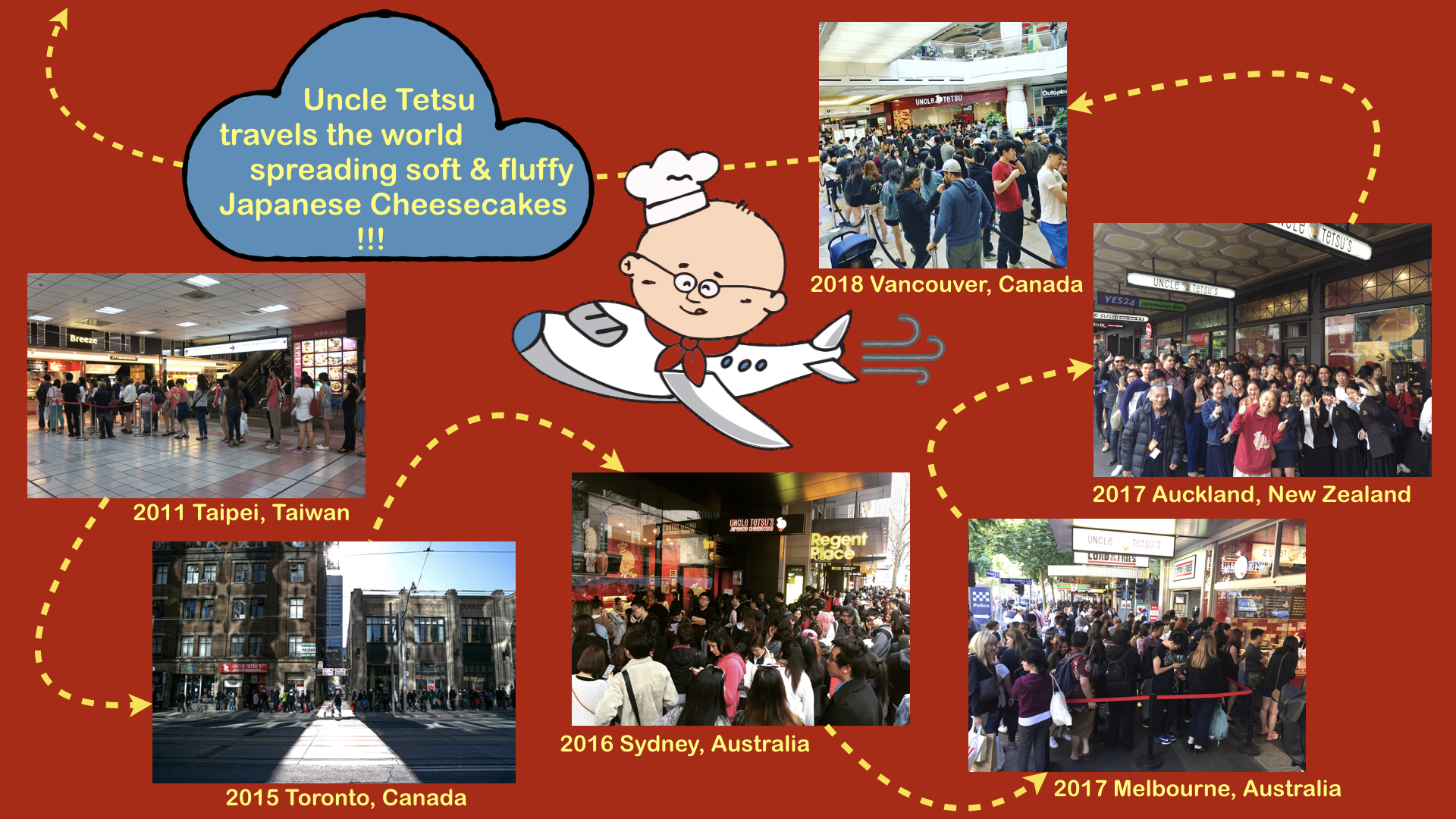 Based on his experience opening in Canada, Australia & New Zealand, Uncle Tetsu intuits that New York, with its sheer size in population of locals as well as tourists, could be home to three Japanese Cheesecake Factories. And so, while we would like to determine the best place for the first shop in Manhattan, we will also be looking at areas which could work for our second and third shops.
Day 1:
Now Uncle Tetsu lands in New York to begin the exploration of the city's busiest and most fitting districts, starting with some expert advice from our corporate real estate agents.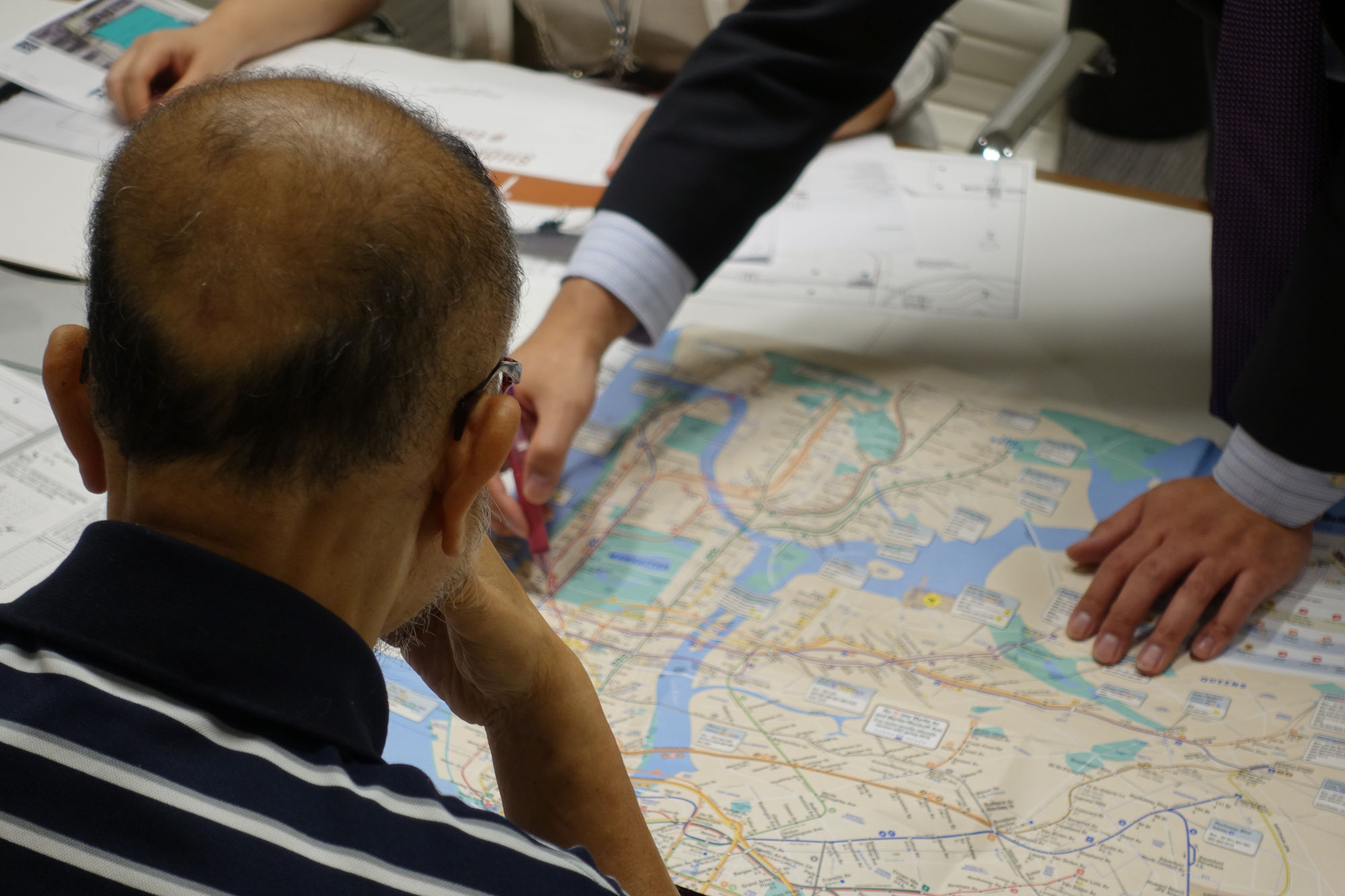 With only a few days in NYC this time, Uncle Tetsu and the team head out into the thick of the city. The first stop is one that needs no introduction…
Times Square…
Known as "The Crossroads of the World", it is one of the world's busiest pedestrian areas and world's most visited tourist attractions. It is no doubt that Uncle Tetsu would be looking in this area, around the famous Broadway street in Manhattan, where eyes from New York, North America, and the world would be able to witness the performance of Uncle Tetsu's Japanese Cheesecake, Cheese Tart, and Madeleine Production in our open factories for which we are well known.
After seeing two possible shops, Uncle Tetsu takes a load off at the popular "Ootoya" an upscale Japanese Izakaya that started in Japan in 2005 and has since spread to countries in Asia and New York.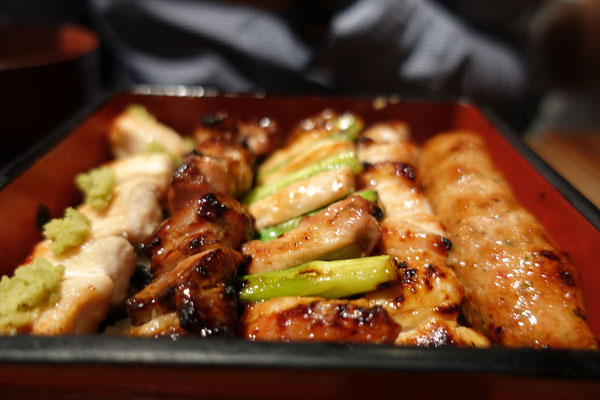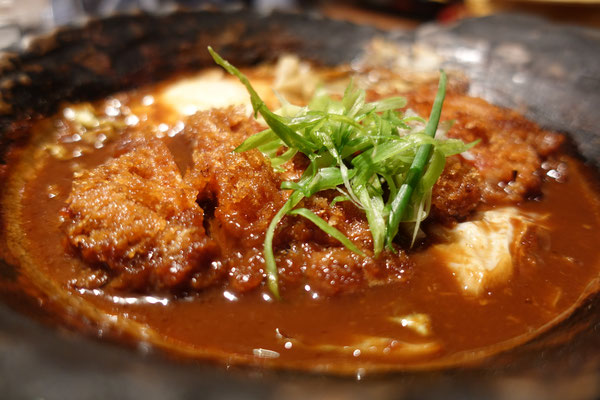 After lunch, Uncle Tetsu walks down broadway south toward a monumental building that ofttimes stands as one of the Symbols of NYC, the Empire State Building.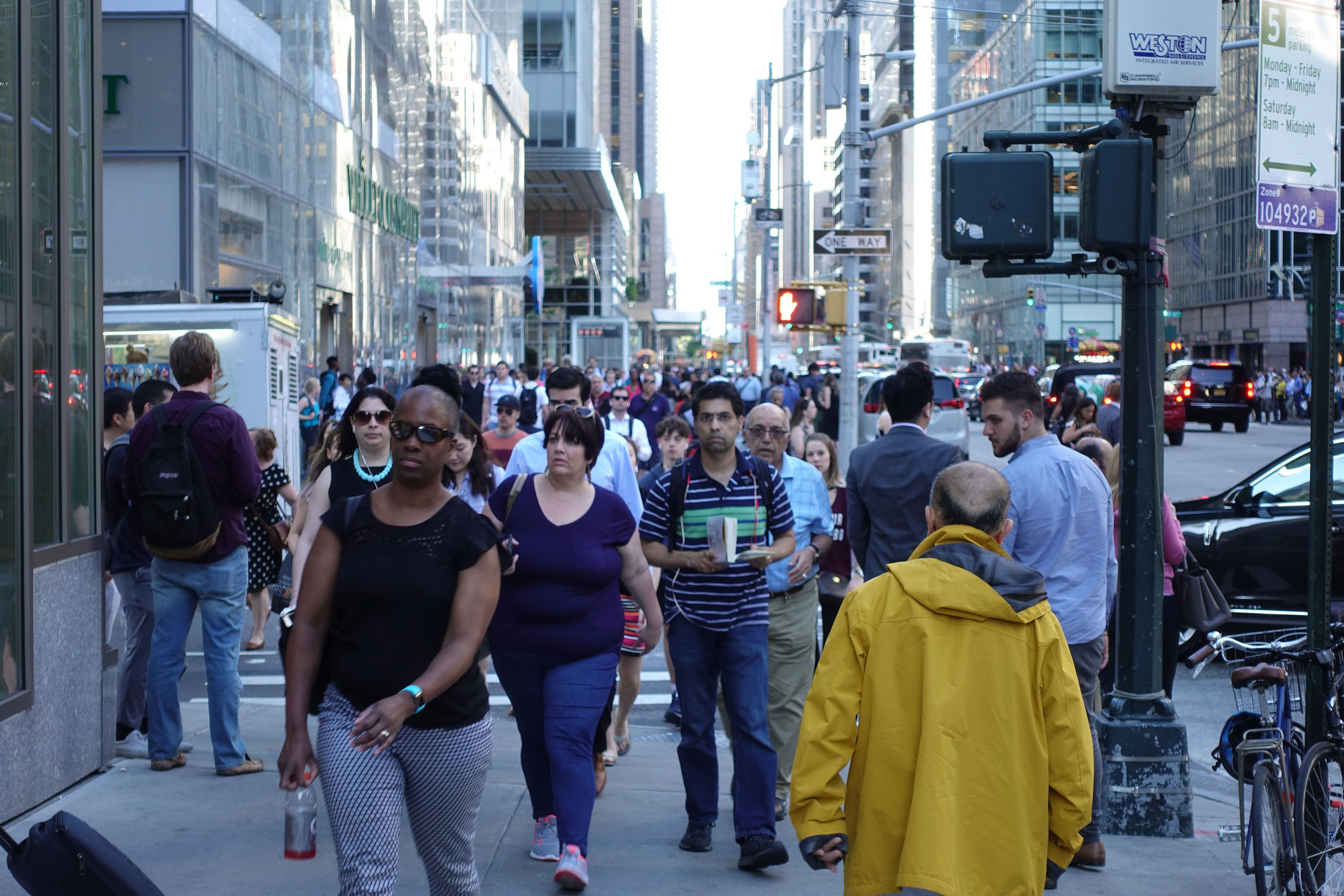 When I asked Mr. Matsui if he knew of the Empire State Building he remarked:
"Of course I do. In fact, when I was a little boy, the pillow that I slept on was that of the famous King Kong on top of the Empire State Building. And sometimes—maybe as a result—I would dream of King Kong and New York."
Despite this however, this was Mr. Matsui's very first time ever travelling to any Western country and surely to set his eyes on the Empire State.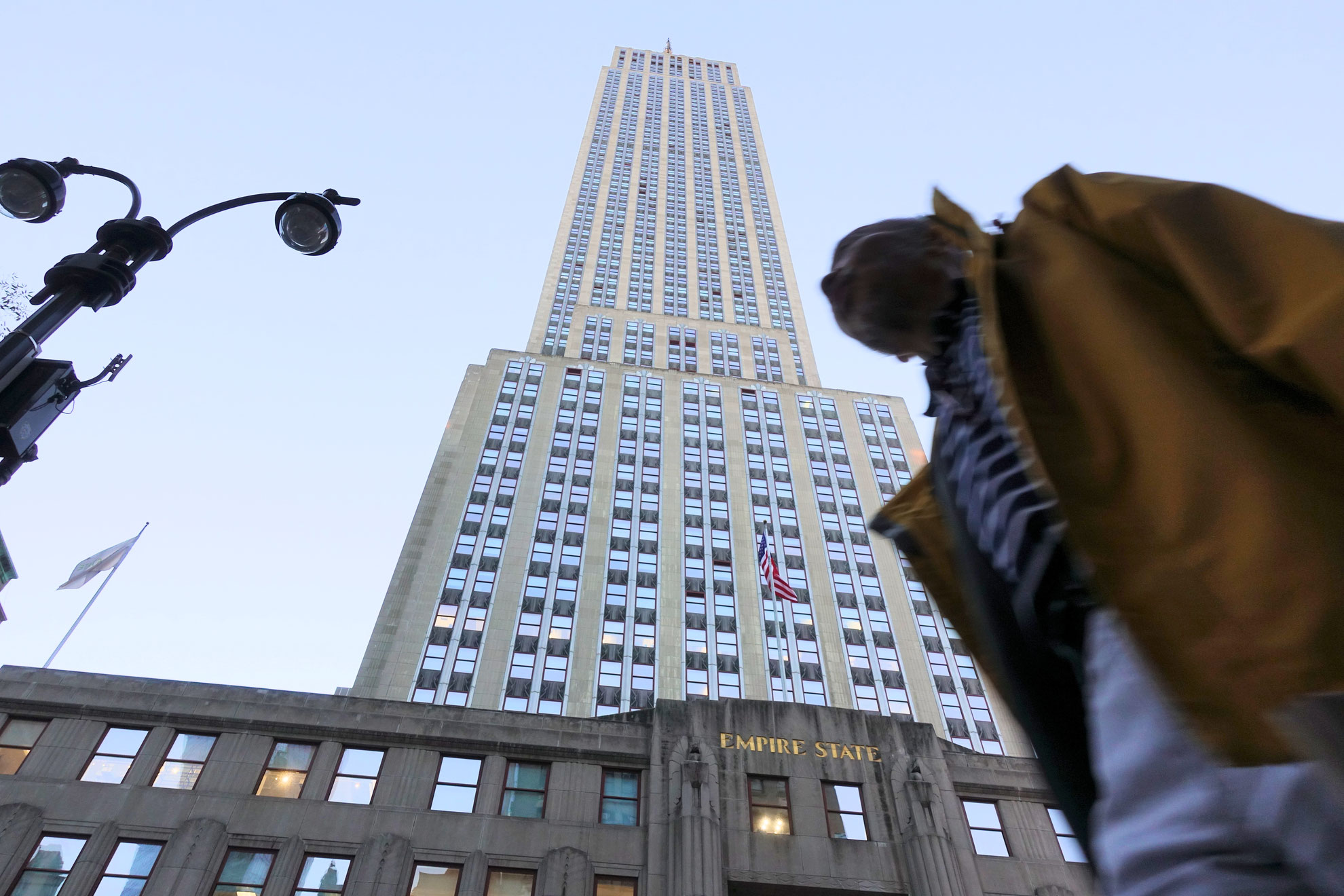 Day 2:
Uncle Tetsu, Luca, and Mr. Matsui from RKB TV travel to Union Square, in the midtown of Manhattan. As we emerge from the subway we find ourselves surrounded by a beautiful patch of green—a park—bustling with Newyorkers but in a way which still feel serene.
Before we began our self-guided tour outside the park to the surrounding stores where we might find a location for an Uncle Tetsu Shop, Uncle Tetsu drinks in the atmosphere, which includes some locals playing chess much like you would see in a Hollywood film, and a pop-up summer farmer's market where Uncle Tetsu himself finds some organic ginger-infused kombucha to refresh up with.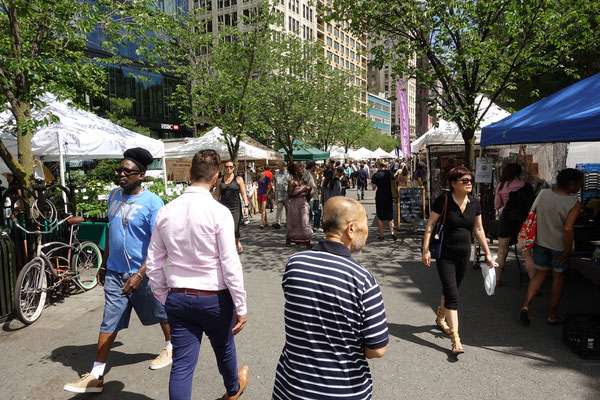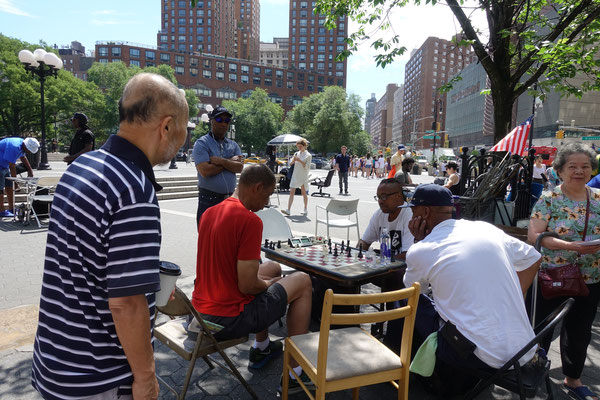 Departing the park, I spot some art on the side of a building which silently fills the neighbourhood with a classic song from the 1940s… an era of music very familiar to, much-loved by, and often sung in Karaoke by Uncle Tetsu himself: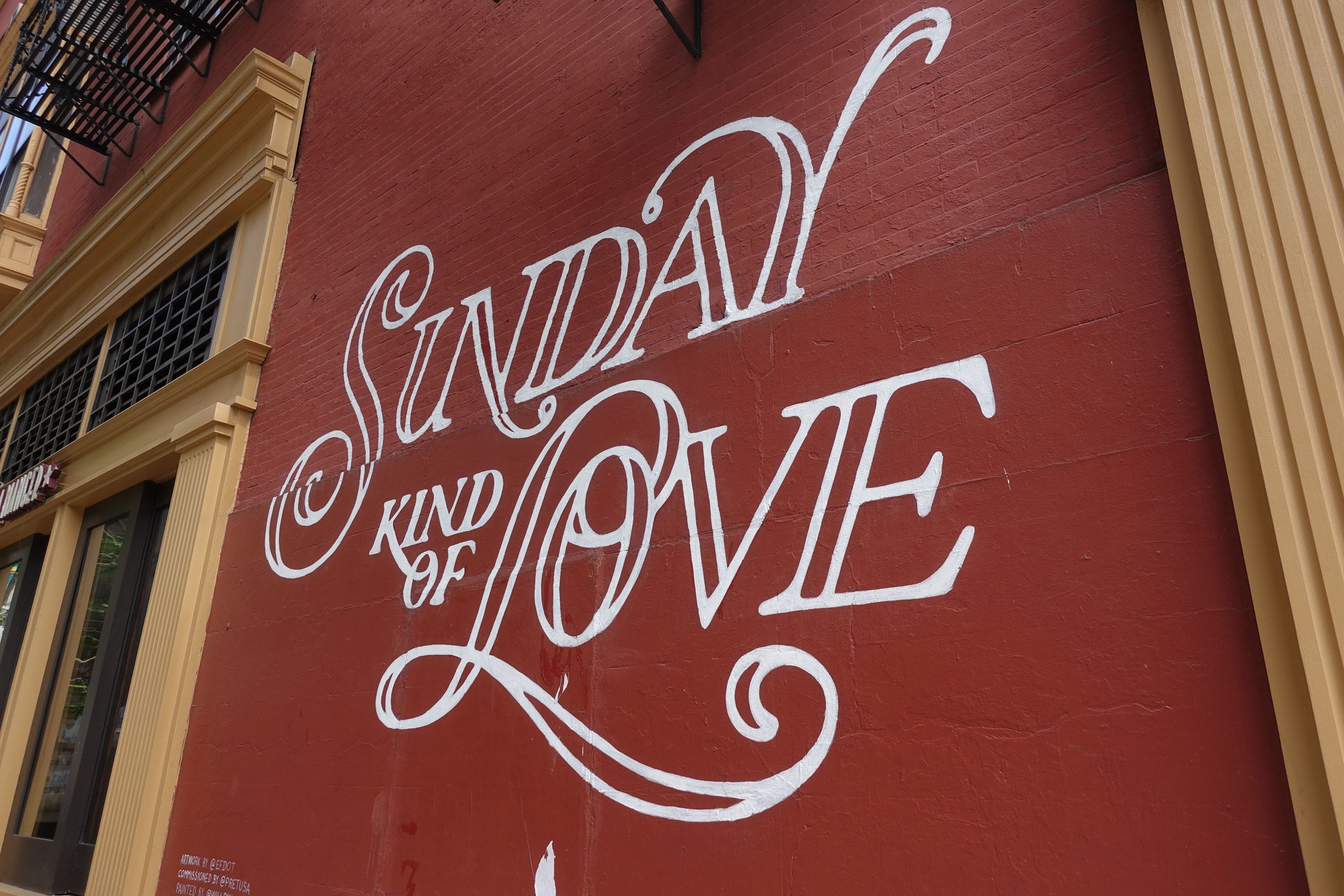 The entire walk is captured by Mr. Matsui as he tells me about how interesting New York is as a city with so many incredibly different kinds of people. People of different cultures & ethnicities, beliefs & associations, clothing & lifestyles. Indeed, one of the world's most multi-cultural cities, New York starkly contrasts the considerably culturally homogenous city of Fukuoka.
After we have had our fair share of Union Square, we feel famished, and with the park being just northwest of East Village, there is one particularly famous eatery that many a traveller ought to visit in the area: Katz's Delicatessen!
As we go in, we enter into a world of excited chatter by the many starving people in need of sustenance.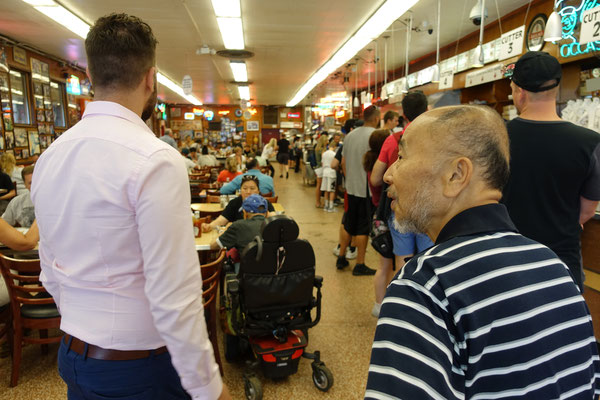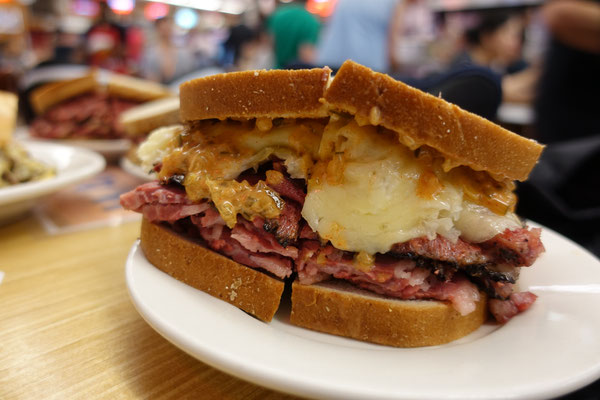 And monstrous too were we… including Uncle Tetsu!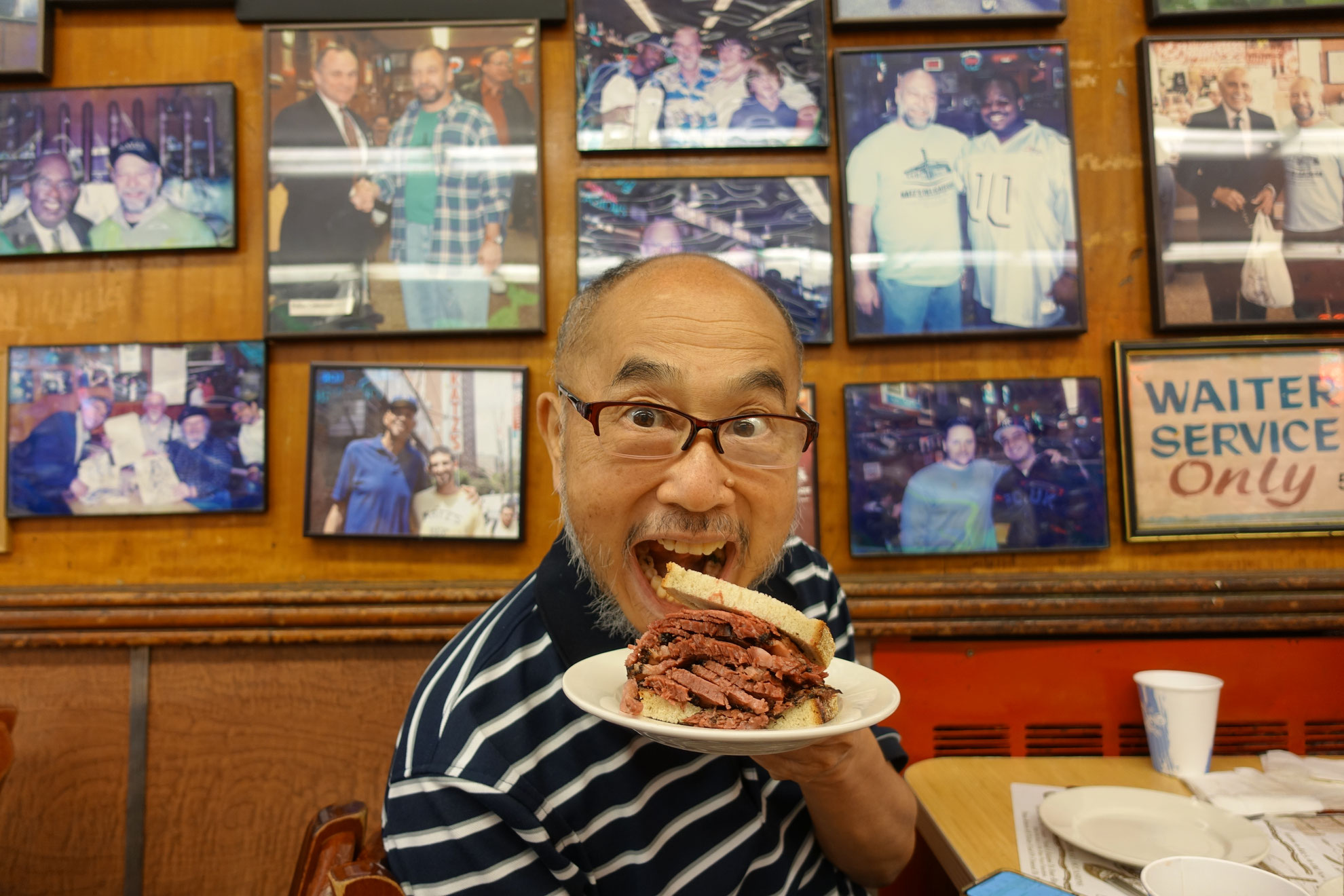 Following lunch we whip down to lower Manhattan to the short, busy and charming Fulton Street, which runs from the Pier in the far southeast tip of Manhattan Island inward to the bottom of the World Trade Centre.
As you can see, the area surrounding Fulton Street is lined with the modern offices and buildings of New York's financial & economical industry.
After we've explored this strip, we head to one of Manhattan's hubs, tourist attractions and business centres: Grand Central Station.
This whole trip is filled with plenty of walking, but the determined Uncle Tetsu is up to the challenge.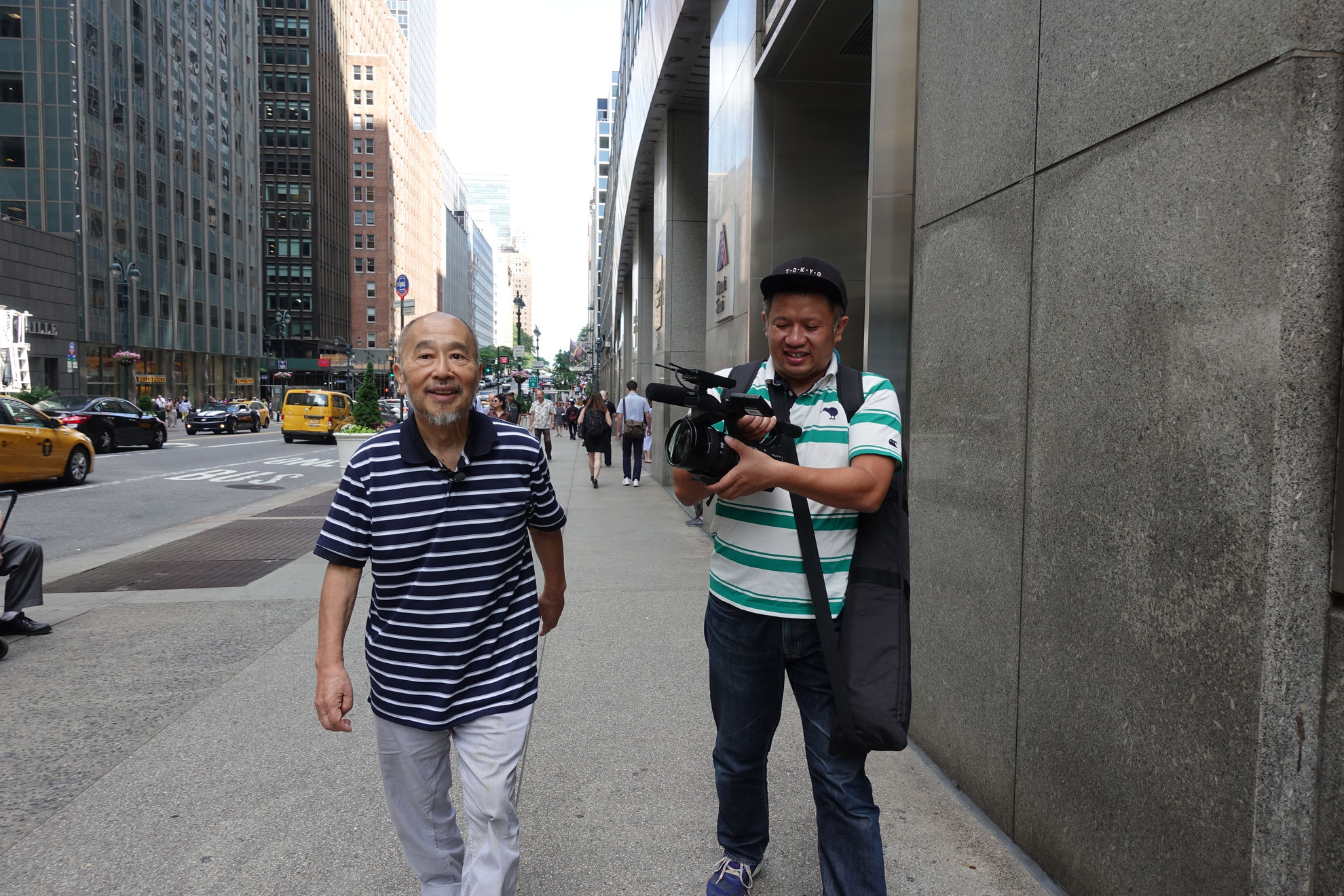 And so too was Mr. Matsui, Luca, and members of our Real Estate team.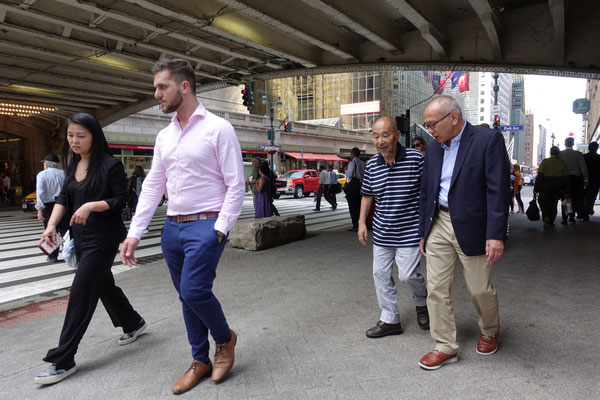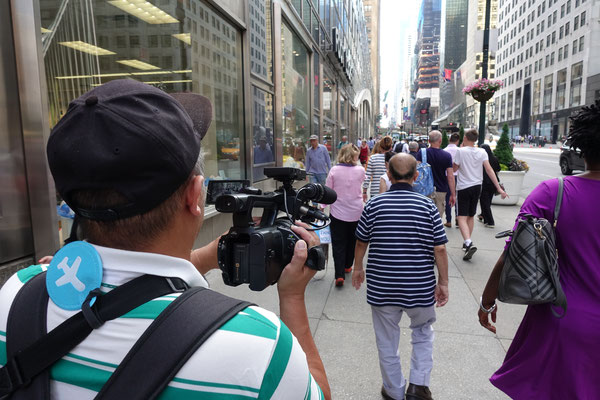 In the end, we explored many of top areas of Manhattan...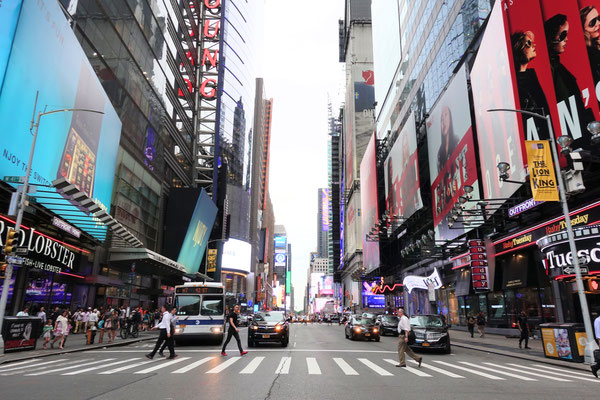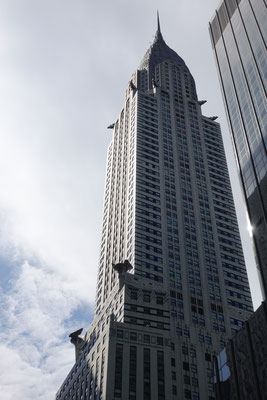 Which location will Uncle Tetsu choose for his first shop in New York City? We cannot say quite yet, but we are exploring a few very exciting options.
With that our trip to New York has come to an end…for now… and we are off to the airport to head to Toronto.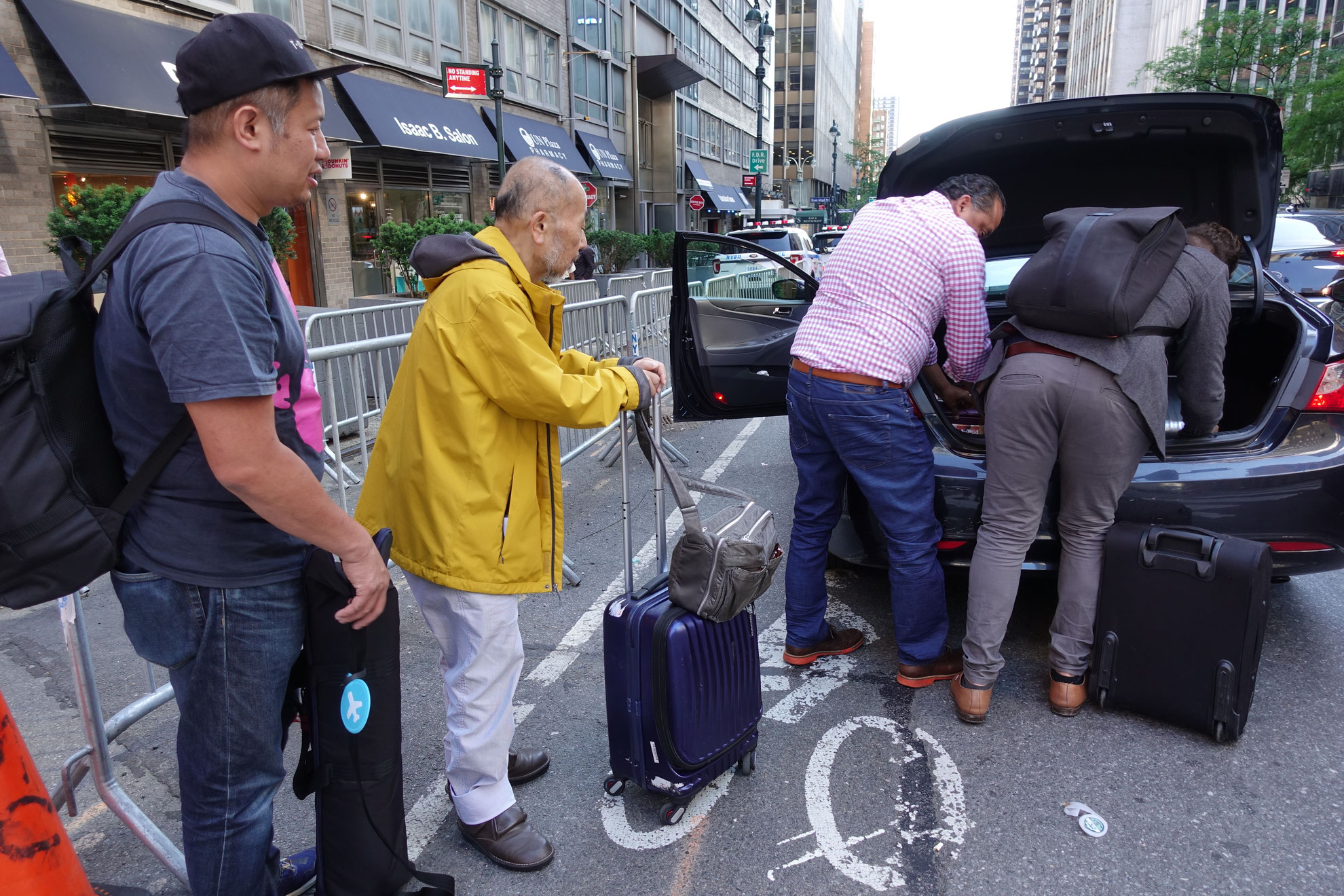 Follow our blog here to find out more about New York, Uncle Tetsu's travels, and to always be on the forefront of the ever-growing love of Uncle Tetsu's Japanese Cheesecake!