Where is Uncle Tetsu right now?
Where is Uncle Tetsu right now? · 2018-06-16
Uncle Tetsu travels to Shenzhen, China!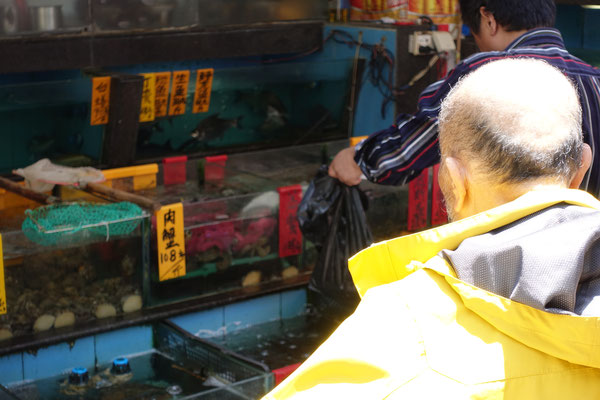 With an opportunity to open Uncle Tetsu's first direct store in China, Uncle Tetsu travels to one of his favourite cities, Shenzhen, which he believes might just be the best first place to open.
A little bit about Shenzhen
If the word Shenzhen rings a bell, it is likely because it is nowadays considered the 'Silicon Valley' of Southeast Asia, having undergone nearly 3 decades of hyper-development starting in 1980 when it became nationally designated as a Special Economic Zone, to rapid foreign investments, to now propelling itself ever forward with some of the worlds top tech companies as well as vibrant start-up communities.
Shenzhen is located in the far south part of China, bordering Hong Kong, and had transformed itself from an extensive rice farmland to being a significant stopping off point for international trade centuries ago. Given its location, it was the main connection to India & Arabia.
It is now a major financial centre in southern China for the country, is a financial & trade centre for Hong Kong, and contains the world's 3rd busiest container terminal port. As of 2018, Shenzhen has now has a population of 23.3 million people.
For this two-day trip to Shenzhen, Uncle Tetsu focuses his consideration on the district of Luohu.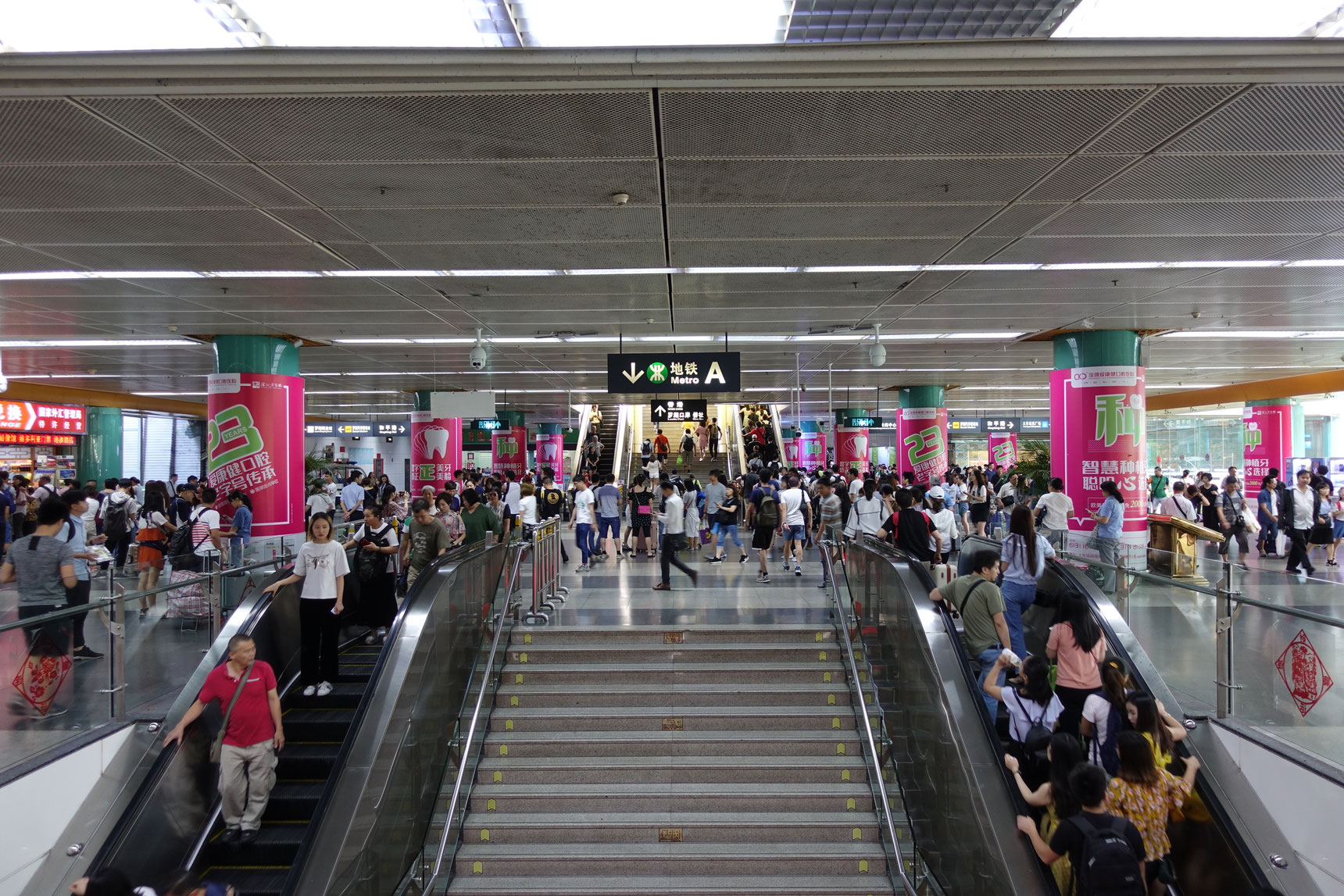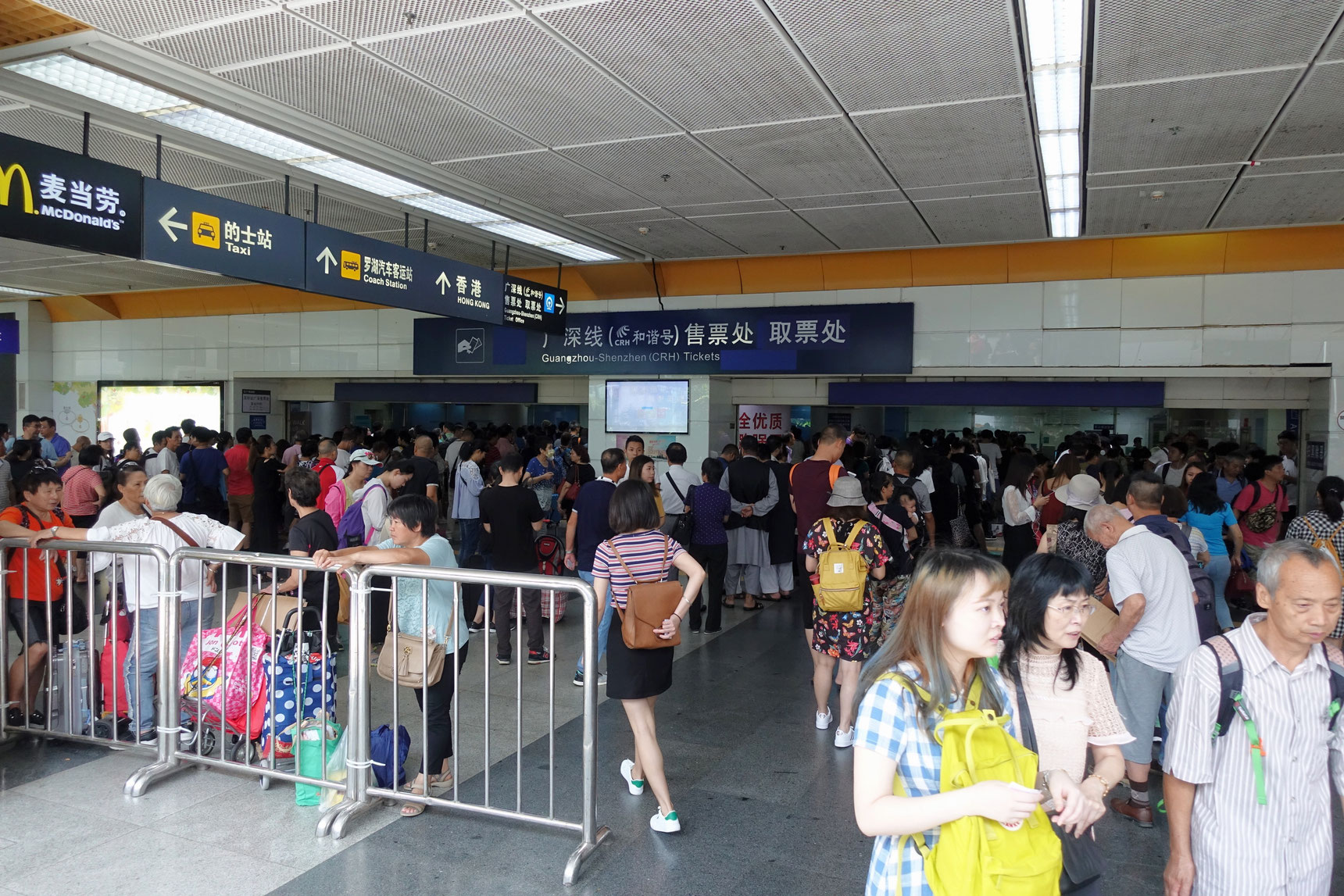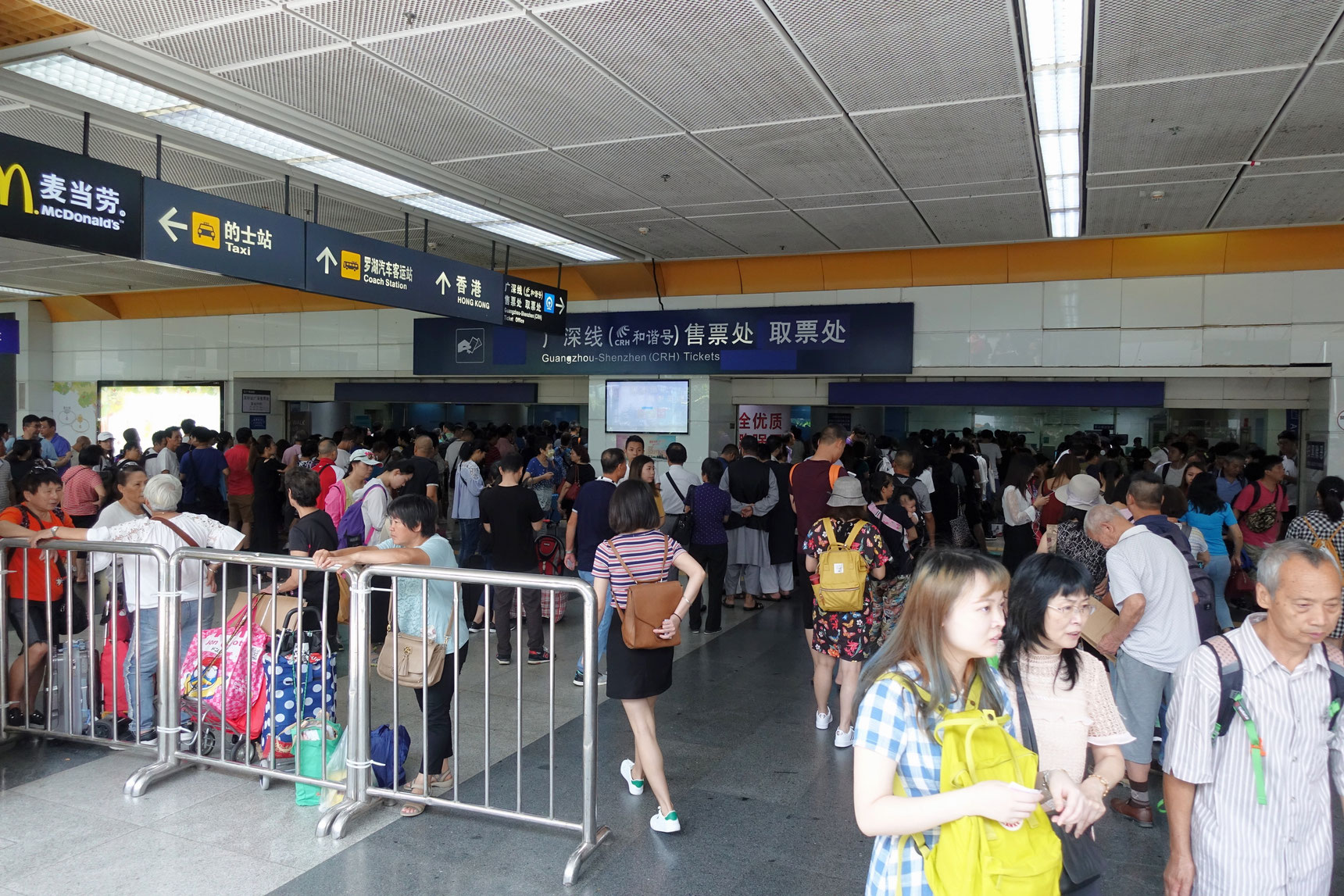 From as early as 9:00am, the area is already getting flooded with people who are shopping, meeting with friends and traveling to and from other places.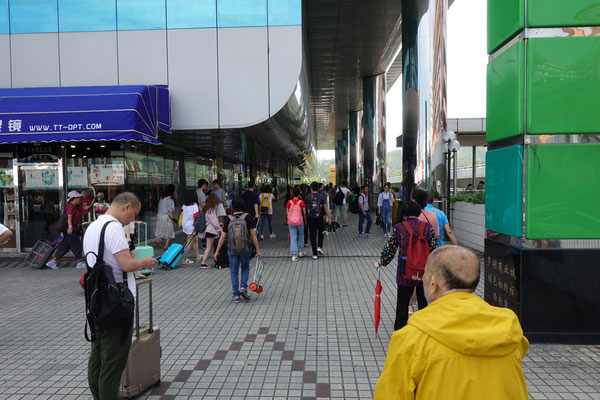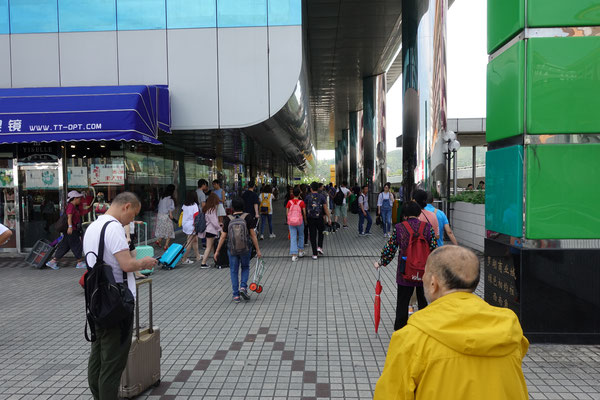 Why does Uncle Tetsu think to open his first store in Shenzhen?
There are many reasons to be attracted to Shenzhen. Namely, there are lots of people, it has an open-minded culture, it will continue to grow both for business as well as its own population in years to come, and it is the connection to Hong Kong for all of China.
Surprisingly, none of the reasons are the reason for Uncle Tetsu...
Around the year 2000, Uncle Tetsu began travelling to Hong Kong every month for business. This happened to be when Uncle Tetsu created Fukukoi Asia Matsuri, the first Yosakoi Festival in Fukuoka. At first, he stuck to Hong Kong, soaking in the exciting city that it was and continues to be, however he often heard from people in Hong Kong, "why don't you go to Shenzhen? The food is cheap & delicious and the city is fun & interesting." Though these all sounded very appealing to Uncle Tetsu, at that time he wasn't sure how safe place it was and was comfortable enough to stay in Hong Kong. But within the year of going to Hong Kong on a monthly basis, on one such occasion, he decided to cross to the other side...so to speak.
It was very much true, everything which was said about Shenzhen; The food in Shenzhen is very delicious and inexpensive, and the energy of the people and culture is captivating in its own way. Among these highlights, there was another truth about Shenzhen which he had to discover for himself: perhaps the best massages he has ever experienced anywhere else.
Yes, it is true. Among discovering the endless varieties of delicious foods in the world, Uncle Tetsu loves taking time out of work & travel to knock out some knots and relax, and Shenzhen has options awaiting you on every step of the way, at least in Luohu. Uncle Tetsu has a few which he often goes to, and when he enters they all greet him by name.
Walking around with Uncle Tetsu you can feel his personal history with the city as he seems to always know his way and adds tidbits of personal experiences here and there as we go.
This area, located behind the Shangri-La Hotel in Luohu, is home to a little restaurant district where Uncle Tetsu visits every time he goes to Shenzhen. The restaurant on the far right and far left in the picture above both come highly recommended for delicious & very inexpensive food.
The restaurant he choses for us today, however, is located behind the camera in the shot above, and is best known for seafood, with the a 'lively' display of offering right outside the shop.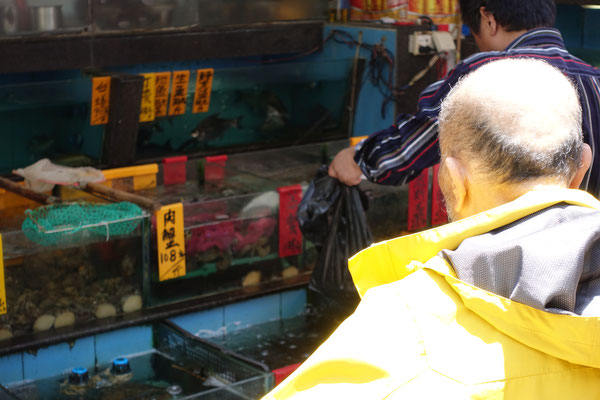 Among all of the seafood was some... thing... a little out of place...
Despite all of the seafood... and the snake... most of the food Uncle Tetsu eats today is of the non-fish variety.
Chicken soup with hints of refreshing coconut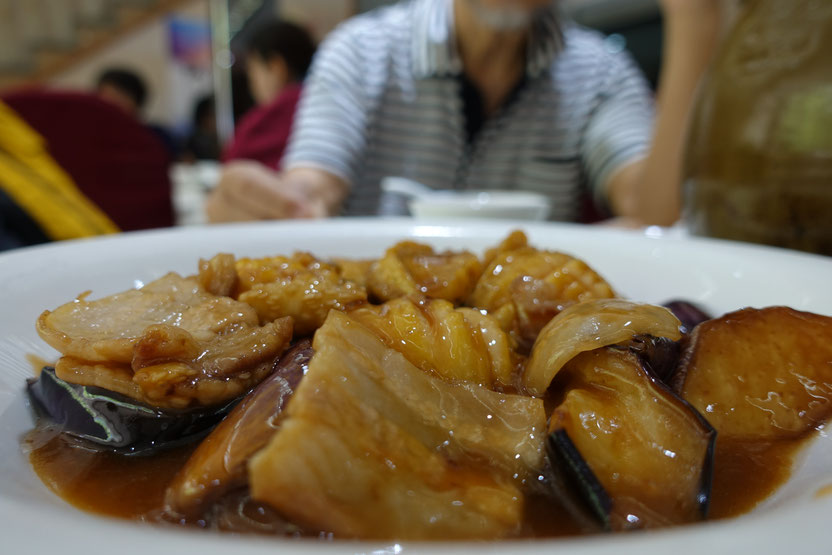 Eggplant, abalone and pork in a savoury sweet sauce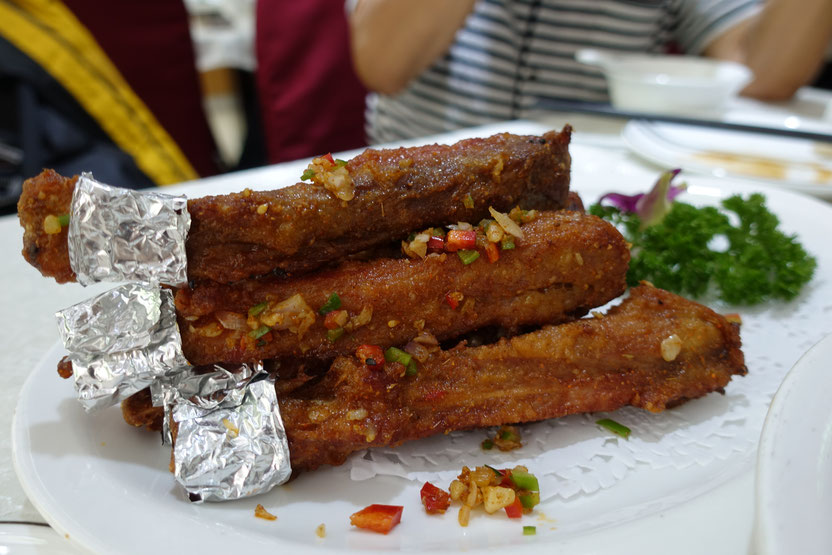 Pork ribs dry-rubbed in Chinese spices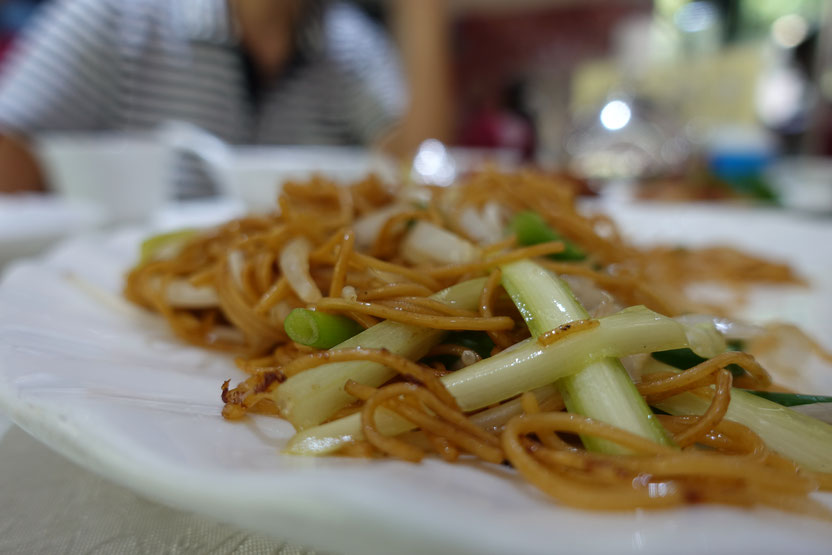 Chinese noodles... which were so good they were nearly gone when this photo was taken
In Uncle Tetsu's Japanese Cheesecake Shops all over the world, many food bloggers come to try, and it is interesting that Uncle Tetsu is himself a foodie, with a list of secret gems all over the world... A list that is ever-growing as he is always on the search for delicious food wherever he journeys to.